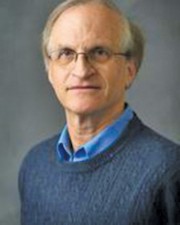 In 2014, a friend's son died of a drug overdose. He was just 19.
Shortly after, Evan's parents, Stephanie and John Greene of Easton, established a 501 (C) 3 charity, The Evan G. Foundation and its early education drug awareness program, "No First Time." Its mission: To fight the drug epidemic by instilling in middle and high school students the lesson that just one pill is too many – it's enough to get them hooked and lead them in a downward spiral and possible death.
Last year, the Greene's asked me to help tell their story, promote the organization and programs, and raise money for the Foundation. While I have done PR and marketing for many non-profits and private schools, I had not been involved in launching a new organization. We took a multi-tiered approach. Since the drug situation is always in the news, the Greene's heart-wrenching story with a local angle attracted interest from broadcast, online and print media.
We were helped when, early in the President's term, a White House spokesperson said, "The best way to stop people from dying from drug abuse is by not starting in the first place." President Trump declared the increase in opioid use "a public health emergency." In March he traveled to New Hampshire to announce a tough plan to deter traffickers, noting, "A drug dealer will kill 2,000, 3,000, 5,000 people during the course of his or her life and not be punished as much as a murderer." He chose New Hampshire because it ranks second for the number of opioid-related deaths relative to its population, and ranks number one for fentanyl-related deaths per capita. The Greenes brought their program to a few N.H. schools and joined with governor Chris Sununu to show support for an anti-drug film by Jim Wahlberg.
We created news stories about "No First Time" presentations. The Greenes, accompanied by an individual in recovery and a State Trooper/drug expert, visited 30 schools and reached 6,500 students with their dramatic story and PowerPoint presentation. Besides wristbands and pens, attendees received flyers about 'No First Time.'
Because the drug epidemic has been a key focus for Mass. governor Charlie Baker, we arranged a "No First Time Day" proclamation ceremony and media event at the State House. Lieutenant governor Polito also attended and the event was featured in many papers across the state and on TV news.
During 2017, there were nearly 2,000 drug-related deaths in Mass. and some 70,000 across the U. S. If there's good news, it's that the Mass. number decreased by 8% in 2017 vs. 2016. One factor is the increased use of Narcan, but the message from programs like "No First Time" may be getting through.
We also created letters for prospective individual donors, corporate sponsors and foundation grants, and completed grant applications (filling those out is not a pleasant experience!). I read that American individuals, estates, foundations and corporations annually contribute some $390 billion to charities. We're hoping that some readers will support The Evan G. Foundation "No First Time" – either as corporate sponsors or individual gifts. To help, email: nofirsttime@gmail.com. This kind of "cause marketing" generates both business and societal benefits. Whether a non-profit or business, remember: Great PR doesn't happen by itself.
Stanley Hurwitz is principal of Creative Communications, Stoughton, Mass.