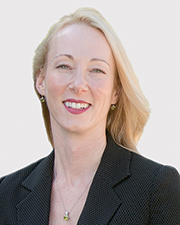 Wethersfield, CT Kerry Wood joined New England Retail Properties as an associate. Wood has been in the commercial real industry for over a decade. Her entry into the business started in real estate development throughout the greater New England area. Wood transitioned to the brokerage side of the business shortly thereafter and has a successful career working with regional and national tenants. Having lived in the state for a majority of her life, Wood has an in depth market knowledge of both trends, demographics, and rental rates. Wood has worked to reposition shopping centers by bringing in quality credit and long term tenants.
She is currently marketing shopping centers throughout the state and works with tenants to find the best locations for growing a business and expanding to multiple locations.
Prior to becoming a real estate salesperson, she was the director of marketing for a growing construction, development, and renewable energy company. She helped win projects that included the redevelopment of the state's service plazas and develop for national and regional tenants. Wood performed project management, property maintenance, and leasing responsibilities for the company in addition to developing the marketing support and materials needed to both win projects and public approval. She is plugged into the political landscape of the state and its municipalities which can be helpful to clients needing guidance navigating the approval process.