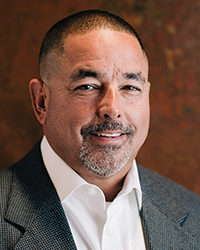 What was your greatest professional accomplishment in 2019?
In 2019, Vantage Builders hit the 50 employees mark. This was a notable event for us because Vantage Builders has been very intentional in its growth over its 19 years in business.
We keep a very tight rein on hiring, doing so only when our client projects demand it and being very discriminating in who we bring on board. To have 50 team members is a real milestone. And we could not be more proud of the team that we currently have assembled. We've really hit the target for quality and quantity.
What was your most notable project, deal or transaction in 2019?
Over the past few years, Vantage Builders has developed a strong presence in the cannabis construction industry and we continued that in 2019, with close to a dozen cultivation and dispensary projects. Our most notable project, however, was one that is closer to our more traditional markets.
We worked with A.W. Perry on their project to renovate, redevelop and reposition 4 Pond Park in the South Shore Park. We've enjoyed working closely with the A.W. Perry team to essentially bring a new, class A office building to a tight market.
What are your predictions for commercial real estate in 2020?
We foresee continued growth. Based on what we are encountering in the commercial real estate market, the strong fundamentals in the overall economy and the continued excellent employment figures, we expect to stay on the current trajectory.