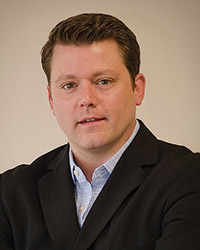 What was your greatest professional accomplishment in 2019?
As COO at Fairbanks Energy Services, I am proud to have supported growing our team by over 30% this year while simultaneously achieving my own personal stretch goal for sales. Maintaining the balance between executive leadership development and feeding my professional motivation in a sales role has been challenging, but also very rewarding watching our company and employees grow in size and ability. We are wrapping up our best sales year to date, since company inception in 2014, and it's been very satisfying to watch the right team, combined with a proven services offering, deliver successful energy savings projects for businesses in New England and across the U.S.
What was your most notable project, deal or transaction in 2019?
This year, Fairbanks Energy Services completed a four-year series of projects with Boston's two largest hospitals. Over time, I'm proud that we've helped them save well over 15 million kWh annually through energy efficiency. Taking place across more than 30 buildings, these projects have delivered substantial energy savings, lowered maintenance requirements and decreased carbon emissions.
The healthcare sector–hospitals especially– are large users of energy, so corresponding environmental impact and financial savings, improved through energy efficiency, are significant.
What are your predictions for commercial real estate in 2020?
Commercial real estate is already facing the reality of increasing operating expenses and troubling carbon emissions.
Energy efficiency, as both an operational tactic and property investment, will continue to become increasingly important for commercial buildings of all sectors. LED lighting, as a solution, will continue to be implemented because it's no longer a nice-to-have.
Additionally, I see more businesses taking advantage of available utility incentives for LED lighting, advanced controls and HVAC upgrades.
New England has some of the best programs in the country right now and Fairbanks Energy Services will continue to qualify projects for these incentives for as long as they last.