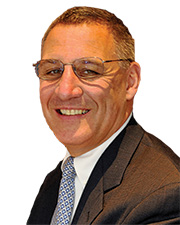 What was your greatest professional accomplishment in 2019?
At Griffin Electric, the success of our company hinges on the health and safety of our employees. We have always taken great pride in maintaining high safety standards to ensure each person makes it home safely, every day. In 2019, I personally consider it a great achievement for our company to have earned a 0.65 Workers' Compensation Experience Modification Factor. Setting the bar high for thorough safety practices on the jobsite has become part of what we are known for. The rating not only highlights the importance of safety to our partners and clients, but reinforces our commitment to training and rigorous safety measures.
What was your most notable project, deal, or transaction in 2019?
For Griffin Electric, every project is viewed as an opportunity for the company to continue to raise the bar and create long-lasting customers. Thanks to the hard work and dedication of the members of our team, we have been fortunate to establish relationships with partners resulting in a roster of clients who have chosen to work with Griffin Electric again and again. Across each of our regions, the company remained competitive in earning significant projects in markets ranging from commercial, educational and municipal to medical, industrial and retirement / residential. We look forward to teaming up with our clients and project partners during a busy year ahead.