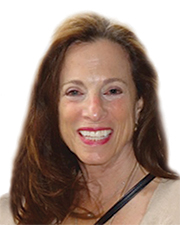 Carol Todreas
Consultant
Todreas Hanley Associates
Who inspired you to join the CRE industry? My greatest mentor was a Paris developer, Jean-Louis Solal. Jean-Louis embarked on a mission to update French shopping habits by creating unique mixed-use retail centers.
What is your favorite motivational quote and who was it by? What I loved about Jean-Louis was how he viewed women in the biz. He told me, "I know you will be great in this work because you are a woman, and you will have insights that men do not have. Follow your gut."
What recent project or transaction are you most proud of? From upstate New York manufacturer to Manhatten store, Bella Figura is a go-to for fine papers and wedding invitations, ready to expand. Great to have helped, especially in these days of e-commerce.