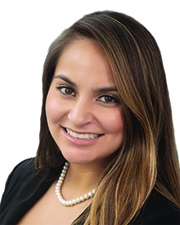 Kira Gonzalez
Portfolio Manager
M&T Bank
What is your favorite motivational quote and who was it by? "The journey of a thousand miles begins with a single step" – Lao Tzu.
What is the best business book you have read and would recommend to others? "Business Adventures," by John Brooks.
Who was the best speaker you have seen at an event? Nely Galan, former president of entertainment for Telemundo.