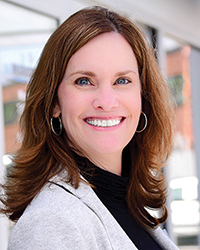 Julie Williams
Director of Membership
South Shore Chamber of Commerce
What is your favorite motivational quote and who was it by? "Whether you think you can, or you think you can't, you're right." - Henry Ford. It's so simple to remember that I use it as a mantra to get me through whatever challenge.
What is the best business book you have read and would recommend to others? "StrengthFinders 2.0" It has been years since I read the book, but I prefer to learn about myself and how I work than read other business books (though there are good ones!). StrenghtFinders outlines talents that innately I knew about myself but didn't see it as "strengths"...now I do.
Who inspired you to join the CRE industry? The New England Real Estate Journal! Our collaboration has been a great learning experience. It has shown me the value of partnering with experts than trying to forge something new on our own.