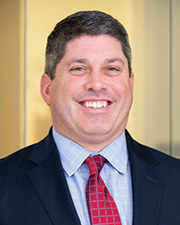 What are your predictions for your industry as it pertains to the commercial real estate industry in 2020?
Each year brings with it both opportunities and challenges. The economic struggles of the state are significant and continue to play a major role for the construction and real estate markets in 2020. This said, for our core markets, the requirement to have the most advanced technology in their buildings and on their campuses is something that continues to drive growth. Higher education, healthcare, and life sciences are the core markets we operate within. The repeat clients we serve in these market segments are competing for students, faculty, researchers, physicians, etc. and state of the art technology and equipment is a competitive advantage. Technology is and has been moving at a pace never seen before. At Caldwell & Walsh, we fully embrace technology and continue to identify platforms and services that add value to both our team and our clients. We also see the demand and need for building and campus technology as a core driver for both short and long-term growth.
In 2020, we may not see as much ground out construction for our clients; however, the opportunity to achieve master planning goals through interior, occupied, renovations is something we see being explored more frequently.