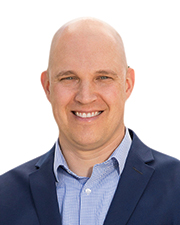 How do you contribute to your community or your profession? I work closely with UMass-Lowell and their Co-op Center to provide placement for students here at Hancock who want to pursue a career in Civil Engineering, Land Surveying or Environmental Science. Exposing the students to real-world experiences is invaluable to their growth both personally and professionally. We have a number of UMass-Lowell alum on our staff, including myself. It feels good to be able to give back to your school while strengthening your profession at the same time.
What led you to your current profession? Land Surveying is a profession that touches on a lot of skill sets. For me, it has incorporated many of my personal interests into a focused, streamlined effort. It is something that changes daily, sometimes hourly, and is never stale. I enjoy being the "expert" and helping people see their visions through.
Who or what inspires you? My family. Seeing firsthand, the hard work and dedication my parents displayed growing up drives me to maintain that same focus in my daily activities. I want to pass along those same qualities to my children.
What advice can you offer to someone who is interested in a career in your industry? Take off the blinders. Understand not only how to master your role, but how your role fits into the overall project goal. Having a more "macro" understanding will better prepare you to communicate and direct your clients and serve their needs.