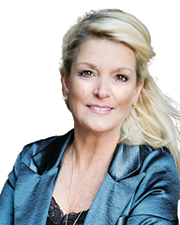 What led you to your current profession? I am passionate about real estate. I have held a broker's license for the past 23 years and thought this would be a good fit to learn more about the association part of real estate.
What are some of the benefits of being a mentor or having a mentor? That I get to help people pursue a real estate career – which can include property management and other aspects of the real estate market.
What trends will dominate your industry in the coming months? Continued online training and getting networking back in person.
In the past year, what project, transaction or accomplishment are you most proud of? I am proud of the work the Boston chapter did in the year of COVID-19. While everyone struggled with their own personal jobs and careers, the Boston chapter was able to rise above the curve and pivot towards online training, and I feel it was a great success.
What is one characteristic that you believe every woman in commercial real estate should possess? Honesty and dedication to their profession.
What time management strategies do you find to be the most effective for you? Don't volunteer if you're too busy – stay focused and do one task at a time.