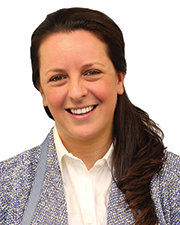 What steps have you taken to ensure the continued success of your firm? Building a foundation. Creating best practices and relationships that makeup who you are as a company and honoring them.
Why should women consider a career in construction? Its all about breaking the mold and pushing your own personal limits; becoming a pioneer in the industry. If you are doing what you love, gender doesn't matter.
Starting out in the construction business, who or what empowered you? Since I can remember, as a child, my favorite toy to play with was building blocks. I would sit for hours and build and knock down. There was always something really intriguing about building a tower and being able to re-use the same pieces and make a completely different concept. As an adult, bringing that all to life is just something out of this world.