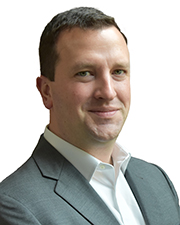 What led you to your current profession? I've been in energy efficiency for over 15 years. Using my mechanical engineering background to help reduce building energy use, cost, and emissions has been very rewarding. When the opportunity came along to lead an energy & sustainability team addressing even broader environmental and health issues, it was a no brainer. I've learned a lot from my coworkers and peers in the industry and get to use that knowledge daily to help clients make informed and impactful decisions. As technology continues to evolve and the demand for sustainability grows from both users and policy makers, there is always more to learn and do.
What recent project, transaction or accomplishment are you most proud of? The recent variety and depth of sustainability on our team's projects is amazing. We have two projects finishing this summer that are projected to achieve LEED platinum, yet neither originally targeted platinum! The clients' goals continued to evolve throughout design and construction as more and more sustainability strategies have shown proven results and become part of their standard practice. We also have several projects in early design taking broad approaches by overlapping WELL, Fitwel, and Passive House. Just a few years ago, incorporating multiple certification programs was rarely seen. It's an exciting time to see the evolution of environmental and health & wellness goals.
What are the top 3 items on your bucket list?
RV road trip
Visit every continent
Learn an instrument.
What are you doing when you aren't working? Playing with my kids.