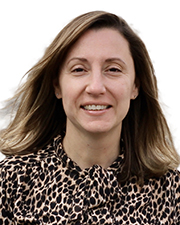 What recent project, transaction or accomplishment are you most proud of? I was the buyer's agent for the purchase of commercial property next to my restaurant at 525 Medford St., Somerville. It is a three-story building, and presently the first floor is commercial and the second and third are residential. I am thrilled about potential new businesses joining us in Somerville's Magoun Sq.
What does it take to succeed in your specific industry? On the real estate side of my business, both flexibility and compassion are key. With transactions, whether commercial or residential, people are going through a lot. It's a major part of their lives and can be very overwhelming. It helps to put yourself in their mindset. For some it's a first purchase and it's exciting; for others, the circumstances might be very different. The same skills apply also to the restaurant industry in seeing that the customers have a good experience and that we can meet their needs and expectations.
What are the top 3 items on your bucket list? I'd like to bring my children to Greece, where my parents were born. I'd also like to see Asia – I've never seen that part of the world.
What are you doing when you aren't working? I like to kickbox, run, and drink coffee (not all at the same time!). And I hope to write my first book someday.