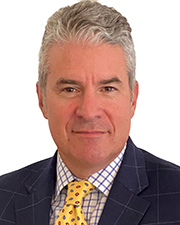 What recent project, transaction or accomplishment are you most proud of? The sale of Jams of Truro, a gourmet village grocery store in a mixed-use building located in Truro and The Wagner, a 27-unit inn, with two restaurants situated on over five acres. I had previously sold both sites in 2017 and both buyers retained my firm to market and sell their assets, the ultimate compliment!
What does it take to succeed in your specific industry? Show up, work, continuously follow up with clients and customers, and meet as many people as you can everyday. Be relentless.
What led you to your current profession? I was touring hotels as a buyer, a young buyer, around 25 and I asked the broker for a job. He gave me a desk and phone book and I started dialing for dollars, hitting the streets and meeting as many people as possible that I could every week. I loved the field immediately and enjoyed many mentors that worked along my side to bring me along as a broker and young businessperson in the community. Its an effort I've taken up to bring young talent into the business either in my firm or others.
What are you doing when you aren't working? With family, skiing, fishing, biking