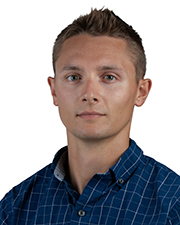 What does it take to succeed in your specific industry? Trust, honesty, and integrity always come first. Do the right thing, keep your word, and fulfill your commitments. This is the baseline for building a strong team with a vision of success. Next would be maintaining a positive mindset and environment where failure is not an option. The construction industry was built on resilience and determination. You can't give any less than your best each day. Finally, accept every experience as a learning opportunity. Listen more than you speak, always be willing to help, seek out mentors, be humble, and take good notes!
What led you to your current profession? I've always been fascinated by construction and building methods throughout my life even as a young kid. I spent summers working on job sites fascinated by each trades work and how a project comes together. Being involved in a construction project from concept through completion was an absolute dream of mine and I now live and breathe it each day. I've been with Jewett Construction for nine years working at various levels and am now a project manager. My passion for the construction industry has led me to my career today.
What are the top 3 items on your bucket list?
Build a cabin
Elk archery hunt
See the Dallas Cowboys win a Super Bowl
What are you doing when you aren't working? Spending time with dogs, working on the house, serving with the army national guard