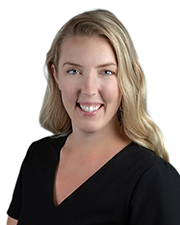 What was your greatest professional achievement or most notable project in the last 12 months? Jewett Construction has completely refreshed our internship program for 2022 and we are excited to launch it this upcoming summer. I encourage all construction management students to reach out to me on LinkedIn to learn more. We also released a beautiful video featuring all of our team members and our major projects through the year, if you haven't seen it yet I recommend you check it out.
When you're not busy, what is your go-to book or podcast to help you unwind? The School of Greatness by Lewis Howes is an incredible podcast to listen to for stories of growth and success.
What tips or advice would you offer to other women who are considering entering the construction industry? Do it! Jump in! And don't be afraid to ask questions. I've had a tremendous amount of success growing my career in the construction industry and I wish I had started sooner!