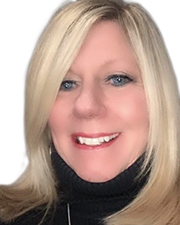 What was your greatest professional achievement or most notable project in the last 12 months? After being in the construction world for the last 15 years I am proud to be working for a strong WBE lead by Molly Pidgeon. I have worked on a major project in Chelsea, managing all procurement for all.
When you're not busy, what is your go to book or podcast to help you unwind? I wind down listening to music, I enjoy looking a fashion and design books. Getting together with my family and friends are fun and relaxing.
Starting out in the construction business, who or what empowered you? After being in the fashion world for years. I was approached by George Allen Sr. president/founder of Archer Corp. He convinced me to come work for them. He was a great mentor into the construction world.
Within your firm, who has helped you succeed within the industry? How have they helped you? I work directly with Molly Pidgeon, CEO of Pidgeon & Company. She has been very helpful. She is always able to assist when needed no matter how busy we are. She brings a great insight into the Construction & Design world.
What tips or advice would you offer to other women who are considering entering the construction industry? My advice for women considering the construction & design industry – You may be one or a few females on a job, you may come across many bias opinions…remember to stay strong, learn from anyone who can assist, ask questions, do a great job. This will bring you success!