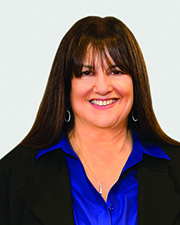 What advice would you offer to women getting into the CRE industry?
Find a trusted mentor. Having someone who I respected, was able to look up to, and seek guidance and advice from was an important part of my professional development. Also, being accessible, approachable, down-to-earth and a true problem solver is valuable when dealing with clients. It is important to listen carefully to what the client has to say and then offer practical solutions. Every situation is different. Our work is a relationship driven business, and an attorney's advice is an irreplaceable asset to your client.
What trends will dominate your industry in the coming months?
According to the real estate research firm CoStar Group, nationally, rental costs climbed a record 11.3% last year. We can predict that commercial rents will continue to go up, especially in New England, and especially as interest rates continue to rise. Due to the high cost of real estate and New England now being a seller's market, many businesses are forced to rent in local areas. Commercial purchases and refinancing are continuing to slow down. Rental costs are continuing to rise, and I don't predict that the rental market will slow down.