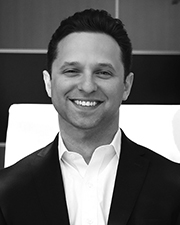 Number of years at firm: Almost 2
One thing on my bucket list: My hope is to one day own and refurbish my own sailboat to take up and down the New England coast.
When I am not working, I am: Recently, I've bought and began refinishing my house, which has been a significant undertaking. It has been an incredibly rewarding experience that has allowed me to transform the space. From basic repairs to long hours spent painting, each step has been a learning process.
What recent project, transaction or accomplishment are you most proud of? During my tenure at Procopio, I worked on the sale of Mosaic, a 146-unit multifamily development in Lynn, Mass. Despite our original business plan, we decided to exit the deal earlier than anticipated, which necessitated some restructuring of the equity waterfall. As a newcomer to the sponsor side of real estate, assisting in the negotiation with our partners presented a challenging yet invaluable learning opportunity. The restructuring also demonstrated how strong relationships can facilitate complex discussions. Thanks to trust and collaboration, we arrived at a restructured waterfall that ultimately surpassed all baseline returns.
What makes this nominee a RISING STAR?
"Invaluable to Procopio's growth since his 2021 hiring, Chris was quickly promoted from his initial financial analyst role to developing Procopio's financial modeling for acquisitions, financings, and dispositions alongside the CEO and CFO. He led the financial analysis for the purchase, financing, and recapitalization of several deals, totaling over $560 million." - Angelo Antidormi, Director of Acquisitions at The Procopio Companies