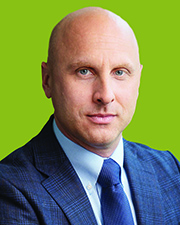 What was your most important professional accomplishment or most notable project, deal, or transaction in 2022?
ARCO's New England division experienced dramatic growth of 300% in 2022, largely due to the extremely high demand for industrial warehouses and GMP facilities, the majority of which are intended for life science tenants. I am proud of the confidence developers and end-users from the market have shown in our team, which is demonstrated by the 15 new clients we partnered with in 2022 alone. ARCO looks forward to putting work in place in 2023 and providing our customers with best-in-class facilities, no matter what challenges the year brings.
What emerging trends will drive investment and development in 2023?
Vacancy rates remain low in New England, and the demand for industrial space continues. While this led to significant investment in speculative development in 2022, moving forward, larger speculative deals will be difficult to finance due to inadequate reserve ratios among lenders. I'm looking for the Fed to stabilize or lower prime interest rates, hikes of 50 bps or less. This market, like all others, needs credit market stabilization.