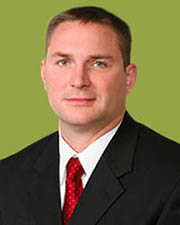 What person, project, transaction or market trend had the greatest impact on your industry this year?
In 2022 we saw a continued demand for flexible spaces for growing businesses, including existing Quonset companies and businesses looking to relocate within the Northeast. In 2022 there was 305,000 s/f of new construction at the park. Our flex industrial campus continued to grow as we completed the sixth of 10 planned buildings (250,000 s/f in total once fully built out). The campus offers affordable and customizable solutions for advanced manufacturers and businesses who need modern office suites coupled with high-bay warehouse/assembly space. Each of the six buildings range from 30,000 - 50,000 s/f, an average of 10,000 s/f per unit.
What was your most important professional accomplishment or most notable project, deal, or transaction in 2022?
In December 2022, Quonset celebrated the 13,000th employee milestone at the park. This is an increase of 3,000 jobs since we hit the last milestone of 10,000 in 2014. Since then, Quonset has grown substantially – completing over $200 million of infrastructure upgrades, constructed over two million s/f of new buildings, and experienced $1 billion of investment by tenants.