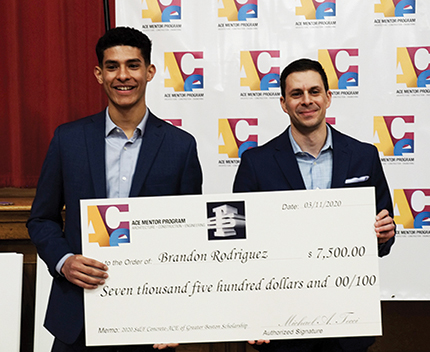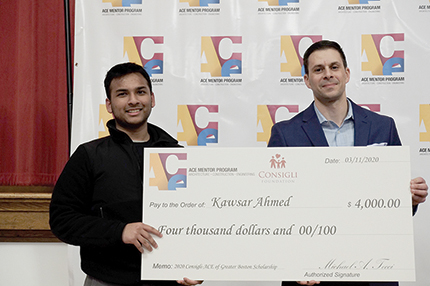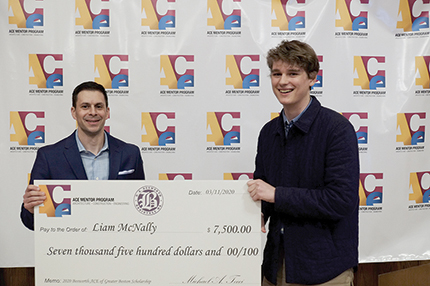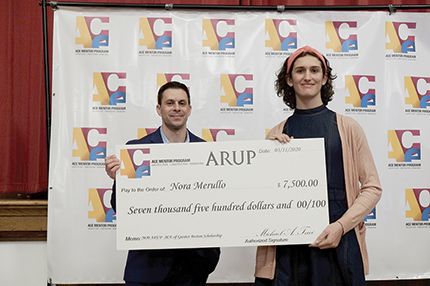 Boston, MA ACE Mentor Program of Greater Boston, the non-profit organization which introduces high school students to the architecture, construction, and engineering industries, is at the helm of helping develop future talent in those industries. The ACE Mentor Program hosted a student showcase event where the scholarship winners were announced and honored.
Amongst the 30 scholarships given out, six companies in and around the Greater Boston area, sponsored eight of the scholarships. The companies include, the Boston ARUP and Consigli Construction offices, Braintree-based, Bosworth Companies, Canton-based, E.M. Duggan, Milford-based, PIDC Construction and Hudson-based, S&F Concrete.
The students that received sponsored scholarships were Nora Merullo, a student at The Newman School, Liam McNally, a student at Prospect Hill Academy, Ralph Paul, a student at Cambridge Rindge and Latin School, Brandon Rodriguez, a student at Beverly High School, and Tyia Coston, Kawsar Ahmed, Perry Lee and Yislayn Ramirez, all students at John D. O'Bryant School of Mathematics and Science. They're just eight of the 30 high school students from a community in and around Boston that received a scholarship this year.With professional guidance by industry mentors who are full-time employees of construction, design and engineering firms, students participate in a five-month design project and construct a hypothetical project in order to learn about each discipline and take part in activities such as the ABX (Architecture Boston Expo) exhibition hall scavenger hunt, site visits, Revit training and trade day.