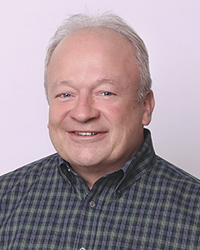 Norwood, MA Lan-Tel Communications, Inc. has promoted Dennis Drain to the position of chief financial officer. In his new role, Drain is responsible for the planning, implementation and management of all financial activities for the company. He had served as LAN-TEL's controller for the past four years. A graduate of Northeastern University and Stonehill College, Drain has a BS degree in Accounting.
In February 2020, Drain also was elected to the Associated Subcontractors of Massachusetts (ASM) board of directors, and will serve a two-year term in this capacity.
LAN-TEL is a low-voltage contractor for the city of Boston and the Commonwealth of Mass. A member of the National Electrical Contractors Association and signatory contractor to IBEW Local 103, Lan-Tel Communications is the security system provider for the Metro Boston Homeland Security Region (MBHSR) and other Greater Boston-area municipalities.
Having provided hundreds of wireless video security system installations throughout the region and integrating them into respective area headquarters. LAN-TEL also has security and IT system solutions for numerous prominent healthcare, educational, commercial, and public facilities throughout Greater Boston.