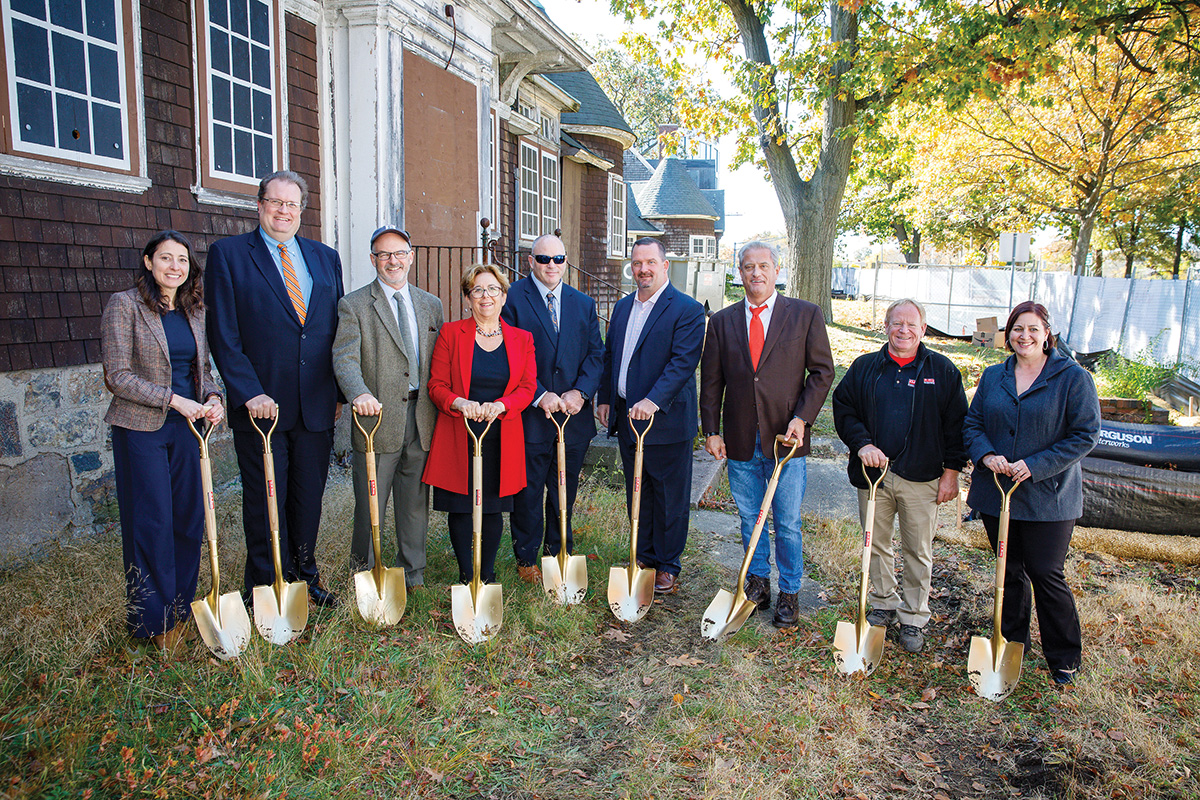 Boston, MA Joined by Boston elected officials, the Architectural Heritage Foundation (AHF), the Department of Conservation and Recreation (DCR), and the Division of Capital Asset Management and Maintenance (DCAMM) officially broke ground on the redevelopment of the historic Charles River Speedway at Western Ave. and Soldiers Field Rd. on October 24th. The ceremony celebrated the construction of a reimagined Speedway that will deliver new commercial and cultural space, as well as economic vitality to the Allston-Brighton community.
The Speedway project will provide a revitalized destination to eat, drink, shop and gather in the Charles River Speedway Headquarters Administration Buildings in Brighton, with Notch Brewing's second brewery and taproom serving as its anchor retail tenant. The project will create a vibrant marketplace and year-round public space for local Brighton neighbors and the broader Boston community, and serve as a destination for Massachusetts visitors.
Upon completion, the Speedway will deliver 17,000 s/f of mixed-use space including a restaurant, event space, small shops and maker space, medium-sized shops, office space for non-profits and a corner café.
AHF is proud to have partnered with the Commonwealth of Massachusetts through the Department of Conservation & Recreation's (DCR) Historic Curatorship Program to make The Speedway project possible. Under this unique program, DCR works with private-sector curators to rehabilitate, manage and maintain historic properties in return for a long-term lease. The Speedway has been a part of the Curatorship Program since 2012.