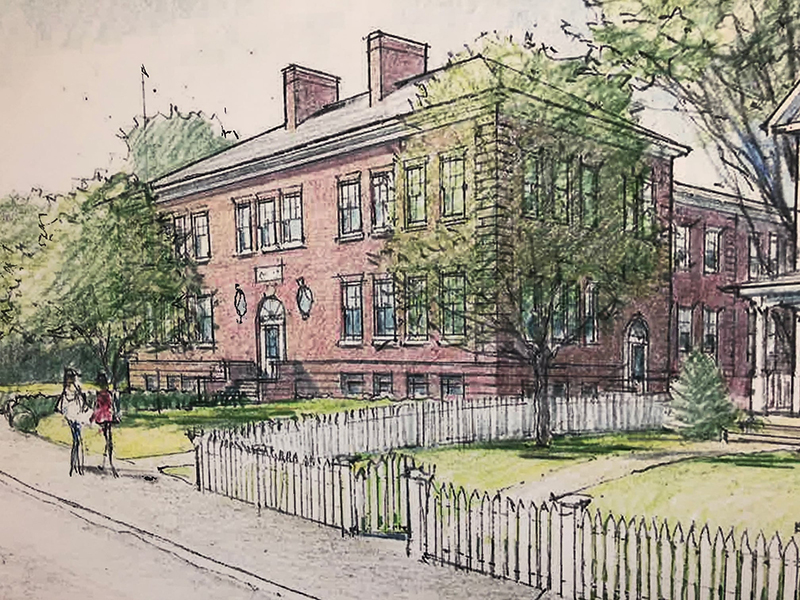 Taunton, MA Affordable Housing and Services Collaborative, Inc., a non-profit organization that owns and develops affordable rental communities, has opened the Walker School Apartments, located at 135 Berkley St., and was officially celebrated with a ribbon-cutting ceremony on October 26th.
Lieutenant governor Karyn Polito was in attendance, as were Massachusetts Secretary of Housing and Economic Development Mike Kennealy, Housing and Community Development undersecretary Jennifer Maddox, mayor Shaunna O'Connell, and other local and state officials.
The new 40-unit apartment community is the former site of the long-vacant Walker School and is now home to seniors 62 and older and non-elderly disabled individuals. Residents began moving in earlier last month.
A true collaboration of funding sources and organizations came together to support the project, which included redevelopment of the vacant former school into 40 new one-bedroom apartments (16 apartments in the original school building plus an addition containing 24 apartments).
MassHousing closed on $9.5 million in affordable housing financing to Affordable Housing and Services Collaborative, Inc., and Taunton Revitalization, Inc. – an $8.75 million construction loan and a $750,000 construction and permanent loan.
The project also received $14.1 million in equity financing through allocations of federal Low-Income Housing Tax Credits (LIHTC) and federal Historic Tax Credits, as well as $3.69 million in equity financing from the allocations of state LIHTCs and state Historic Tax Credits syndicated by Boston Financial Investment Management.
Additionally, the Massachusetts Department of Housing and Community Development (DHCD), which allocated the federal and state LIHTCs, also contributed $2.6 million in direct affordable housing subsidy. The Affordable Housing Trust Fund, which MassHousing manages on behalf of DHCD, contributed $1 million to the project, and the city provided $200,000 in financing.
Walker School Apartments is located near the Weir Village Riverfront Park and the Taunton River and is serviced by public transportation. All apartment homes have income qualifications and rent restrictions to provide affordability. Braintree-based Peabody Properties is managing the community.
"Given the history of this building, there's been so much interest in this project since the very beginning," said Michael Mattos, executive director of AHSC. "We're thrilled to celebrate its opening and welcome the public to this wonderful new community in Taunton."