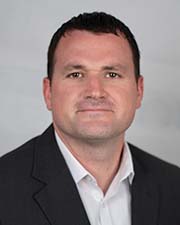 Dear NEREJ subscribers,
The NEREJ has been a trusted source for CRE news for the last 57 years. In that time we have seen our share of challenges that have affected the industry and the way we all operate. In each of those circumstances, we have successfully helped our readers and their businesses navigate through by allowing the sharing of ideas, products and services to help combat and adapt to whatever we had to face.
Information is in more demand than ever. Regardless of the challenges that are unfolding, we want to give you our assurance that the Journal is working hard to distribute CRE news through all of our media outlets:
Hard Copy: Sent weekly. If you're working remotely and your paper is being delivered to your work address, we can temporarily change the mailing address of your subscription so you can receive it at home.
Digital Edition: We can email a virtual copy of the publication. To register for the Digital Edition visit nerej.com or email me at [email protected].
Social Media: Linkedin, Twitter, Facebook and Instagram are updated daily.
Daily ReCap News Alert: Sent daily with the happenings for the day. To register for the Daily ReCap visit nerej.com or email me at [email protected].
The way to get through this is by working together. We are fully operational and will do whatever we can using all of our media platforms and resources to help. Feel free to reach out with any questions.
Most importantly, we wish you all good health.
John Picard, president at NEREJ/NYREJ, Norwell, Mass.