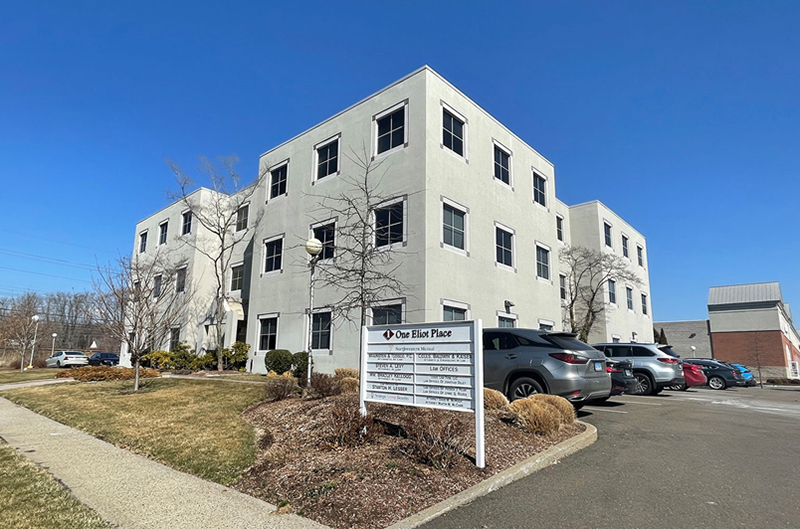 Fairfield, CT According to Angel Commercial, LLC, Coles, Baldwin, Kaiser & Creager, LLC (CBKC) has committed to remaining at One Eliot Place, executing a lease for 1,550 s/f. CBKC LLC is a law firm specializing in corporate litigation and counseling, with offices serving both Connecticut and Massachusetts. Jim Baldwin, one of this firm's partners, serves as the town's attorney.
"We are proud to continue our long-standing relationship with the partners and staff of CBKC at One Eliot Place," said Daniel Mann, the landlord representative for the property. "The firm's commitment to our property has solidified it as one of the best places to work in Fairfield, with unmatched access to all that the town has to offer."
One Eliot Place is a professional handicap-accessible office building built in 1985. It features a digital directory, elevator, street signage, onsite UPS and FedEx drop boxes, and abundant parking with 99 shared spaces. It is within walking distance of restaurants, banks, and shopping.
The property is less than one mile from I-95 (Exit 22), the Fairfield Metro-North Train Station, and Fairfield University, and steps from a Greater Bridgeport Transit bus stop. Other tenants in the building include Northwestern Mutual Life Insurance, Strategic Group Benefits, and Hunt Wealth Management Group.