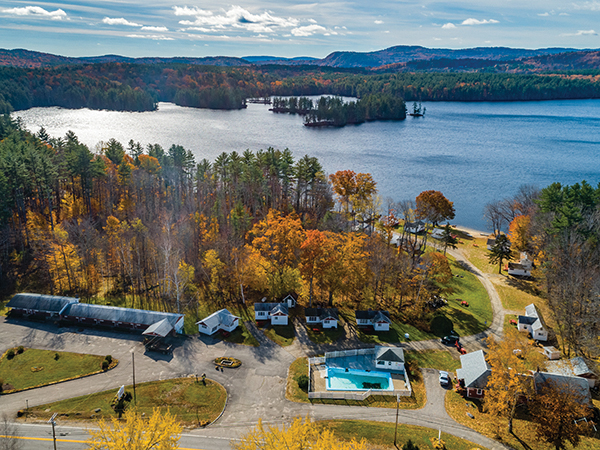 Holderness, NH The White Oak Motel and Lakefront Cottages located on White Oak Pond has been sold by Steve Baker of Roche Realty Group in Meredith for an undisclosed price.
The resort includes an 8-unit motel, 17 housekeeping cottages, a 3-bedroom owner's residence, and a swimming pool. With 7.9 acres, the property has 347 ft. of shorefront on White Oak Pond with a beach and dock.
The sellers, John and Carol McHugh, initially purchased the property from Frank Roche forty-two years ago.