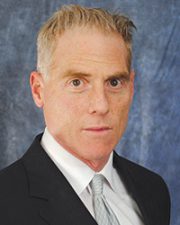 Woburn, MA Balyo, a France-based robotics company, opened its U.S. corporate headquarters, including a showroom and warehouse, in a 12,350 s/f space at Cummings Properties' 78 Olympia Ave. The new site will put on display Balyo's automation technology, which transforms forklifts and other trucks into intelligent robots that self-navigate.
"The Balyo team wanted an easily accessible place where clients could view the driverless technology from a number of different perspectives," said Cummings Properties senior leasing director Rob Yacobian. "We were pleased to help them achieve that with a large, open warehouse with visibility from the office on two levels."
The new headquarters replaces the firm's original U.S. location in Leominster, which opened in 2016. Balyo was founded in 2005, when two young engineers teamed up to automate a custom material handling truck for a large industrial glass company. From there, the company evolved to focusing on the robotization of pallet jacks, stackers, tractors, reaches, trucks, and more.
Balyo joins a cluster of other high-tech firms – such as ClearMotion, Ionic Materials Inc., Nantero Inc., and SolidEnergy Systems – that have offices within Cummings Properties' portfolio, located near the junction of I-93 and 95.
Cummings Properties' portfolio of 10 million s/f, accommodates offices, healthcare facilities, labs, restaurants, retail storefronts, warehouses, co-working spaces, executive suites, and more. With a portfolio of this size and variety, the firm can meet almost any commercial real estate need from 150 s/f to 300,000 s/f. Its in-house experts in design, construction, and property management offer "one-stop shopping" for leasing clients.