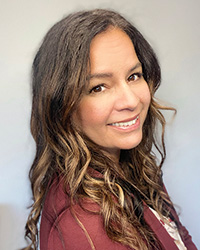 New Haven, CT Mary Berrios has joined the local office of Pearce Real Estate at 32 Whitney Ave.
Berrios has over 27 years of experience with the Conn. Department of Children and Families as an office assistant, eligibility worker, and now as a social worker since 2002.
She was just awarded the 2021 Outstanding Social Worker for her office. Her positions have encompassed ongoing services, investigation, and now the foster care unit.
Berrios' education includes a bachelor's degree from Springfield College in Human Services and Office Administration from the Morse School of Business. She is trained in forensic interviews. Berrios has experience as a landlord. She is also fluent in Spanish and English.