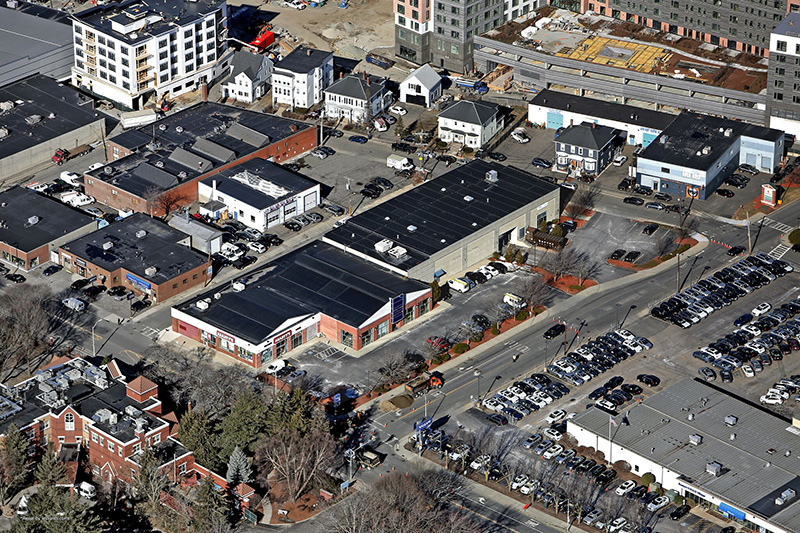 Allston, MA BioClear Pathogen Solutions has opened a 6,000 s/f headquarters. At a time when disinfecting buildings have become essential, BioClear Pathogen Solutions has dramatically expanded its capability through its lease of 103 North Beacon St. for both its headquarters and warehouse.
The company, headed by former United States Army Special Operations Medical Sergeant Michael McHugh, has developed sophisticated protocols for treating the coronavirus in a wide range of buildings from new construction, to multi-family, to public transportation facilities.
McHugh, who served in the 82nd Airborne Division was charged with setting up battlefield surgical facilities in Iraq and Afghanistan and would regularly be charged with disinfecting against typhoid and other pathogens. In the process, McHugh has translated his medical experience along with direction from Dr. Mark Polhemus, the former head of infectious disease for the Army, into the most thought-leading provider of COVID-19 treatment services.
Current clients include leading construction companies in Boston, hotels and apartment developers.
Bruce Percelay, chairman of the Mount Vernon Co., said, "We were extremely impressed with the approach that BioClear has taken in this industry and found their level of sophistication far greater than many firms that have popped up overnight."
The company with over 50 employees expects to quadruple in size over the next couple of months.