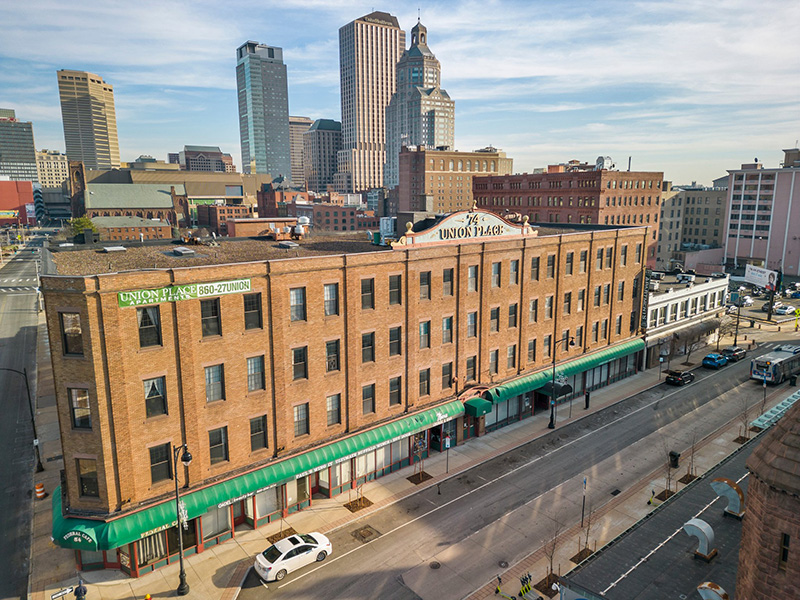 Hartford, CT Paul Bongiorni of SR Commercial Realty has completed the lease-up of five street level commercial units downtown.
The mixed-use residential and commercial property at 74 Union Pl., known as Union Place Apartments, will now host a mix of retail, dining, and nightlife tenants.
The commercial strip had been mostly vacant for several years, and was purchased by GreyHill Group in December 2022. Bongiorni was selected as the exclusive commercial leasing broker after closing, and began marketing the spaces in January.
The building is located directly across from the Union Station Amtrak/bus hub and two blocks from the XL Center. Built in 1910, it includes three floors of residential apartments.
One of the five units leased is the former Federal Cafe, located on the corner of Union and Church. When operating, the Federal was the oldest bar in town. The new tenants plan on opening a bar/lounge concept.