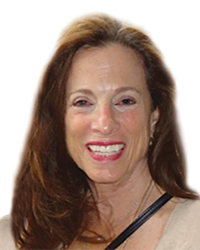 What a difference a Business Improvement District (BID) makes: Downtown Crossing is now alive and relatively well, after decades of trying. The Downtown Boston BID an association of stakeholders in the area, has succeeded in transforming, revitalizing, and re-inventing Boston's once under-used and problematic downtown.
Now walking along the cleaned-up Washington St., visitors are among a variety of people, from shoppers to students to office employees, hotel guests, and residents. People are eating at restaurants, drinking in bars and lounges, shopping in stores, staying in hotels. There are uniformed ambassadors to help you find your way, police to make you feel safe and events and activities to engage you, your guests and your family. From gritty to pretty, Downtown Crossing is now cool.
Yet, Downtown Crossing could be even better. Throngs of people need to be there for the excitement and thrill created by being with lots of people. More people need more reasons to come there, not only once to visit, but repeatedly: To take selfies, to rate it 5 stars on Trip Advisor, to post photos on Instagram and Facebook, to video, to use for ads, Netflix, TV shows and even the big screen. Downtown Crossing has turned the corner, now it must embellish the streets and populate all the buildings. There are almost 5 million people in the greater Boston areas with approximately 170,000 people daily at the T stop. What a market . What an opportunity.
If Downtown Crossing is to realize its potential and serve its new and emerging markets, there are a few voids that it can start to fill. In the shopping category, it needs more stores to round out the mix: Successful retailers, such as Vineyard Vines, Anthropologie, Bonobos Men's, Warby Parker Glasses would be a great start. Bringing a Sephora and a Muji in would also be an attraction. An arts cinema, café book store, and more cafes and casual (but not fast food concepts )for all day eating, snacking, and drinking is missing from the scene, as is a variety of music venues.
Downtown Crossing could become the iconic district in Boston to enjoy jazz, rock, piano bars, ethnic music in small settings dotted through out the area. Boston has art, theater, ethnic, upscale shopping in districts, and the music scene only needs to expand on what Emerson College is already doing.
Where? In the Ladder Blocks, the streets perpendicular to Washington St. with smaller buildings, smaller spaces. Perfect for intimate creative musical venues mixed with innovative businesses, stylists, designers, makers of specialty goods or new concepts. A business mix not found together elsewhere in Boston, attracting new blood, old and young, visitors and locals . The best of Boston in Boston.
Carol Todreas is a principal at Todreas Hanley Associates, Cambridge, Mass.