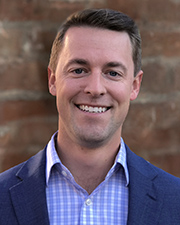 Boston, MA Boston Realty Advisors (BRA) has hired Andrew Herald as an associate director – joining the firm's capital markets team, at its corporate headquarters located in the city's Back Bay.
Most recently, Herald was with Newmark Knight Frank (NKF), working with the firm's institutional multifamily and development group. Prior to NKF, Herald worked for Cushman & Wakefield, after originating his career with BRA.
"We're thrilled to welcome back Andrew Herald to Boston Realty Advisors. His acquired experience with institutional grade assets will be a great complement to our established capital markets group," said Jason Weissman, founder and CEO of BRA. "We look forward to the value he'll add to our unique culture and to the talent he'll bring to our growing roster of clients throughout Massachusetts."
Herald will rejoin BRA's capital markets team, a dominant force retained by the foremost brands in private capital. He will work with institutional owners, focused on large multifamily assets and development opportunities. Hearld said, "My prior experience with Newmark and Cushman has been vital to my success as a real estate advisor and has paved the road for a new beginning at BRA. I'm excited about reasserting myself into an entrepreneurial environment and look forward to future opportunities with the firm."
A graduate of Montana State University, Andrew currently lives in Boston's Beacon Hill neighborhood with his fiancée. When not advising on real estate transactions, Andrew Herald can be found skiing at Cannon Mountain in New Hampshire or fishing off the coast of Cape Cod.