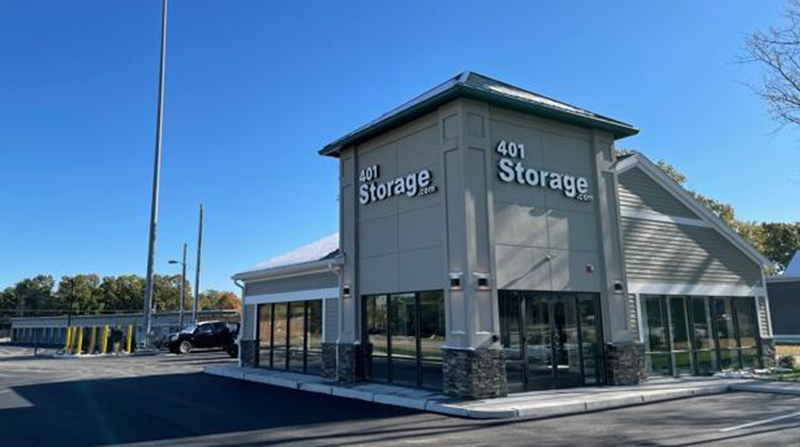 Warwick, RI The Commercial Real Estate Division of Bank Rhode Island (BankRI) finalized a deal with Malibu Investments, LLC to provide a second round of financing for the expansion of 401 Storage. The bank is providing $3.5 million in capital to facilitate construction.
BankRI originally financed the development of the self-storage facility, which is located in the Greenwood section of Warwick and nearby to interstate highways 295 and 95.
With this latest financing, Malibu Investments, LLC will expand the footprint of the complex by 40%, resulting in more than 100,000 s/f of total storage space. An additional 292 units will be constructed, bringing the facility's total to 917. Of the units, 517 will be climate-controlled and the entire complex will feature technology and security.
The complex is in close proximity to Rhode Island T.F. Green International Airport, and surrounded by several hotels, office and industrial buildings, and retail. Phase II of the property will include the construction of larger units geared toward commercial and retail use. The developers of the project are Steve Medeiros and Richard Nardella. Keb Brackenbury, senior vice president, commercial real estate team leader for BankRI, facilitated the deal.
"Over the past several years, demand for self-storage space in Rhode Island has soared with many properties exceeding 90% occupancy," said Brackenbury. "The 401 Storage complex has been a valued addition to Warwick, and with this new space, it will be positioned even better to meet the needs of local customers. We're pleased for the opportunity to continue to work with our clients on this project."