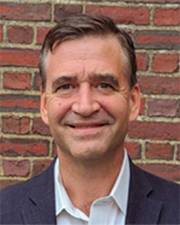 Quincy, MA According to Acorn Inc., Tim Chamberlain, one of Boston Business Journal's 40 under 40 honorees, has been hired as vice president of development. His focus at Acorn will be to identify new investment opportunities in the mixed use and multifamily arena and guide projects through the development process.
Chamberlain brings over 25 years of real estate investment experience, having managed internal and external development teams through the underwriting process from site control and due diligence through design and entitlements to finance, closing and marketing of the asset.
"I have long admired Acorn's success and am eager to take on the challenges and opportunities unique to adaptive reuse development," said Chamberlain.
In his work with the New Boston Fund and Koda Ventures, he has sourced, analyzed, and underwritten over a billion dollars in commercial real estate acquisitions and development opportunities ranging from mixed use to industrial properties.
"Tim has the holistic hands-on experience that fits perfectly with Acorn's approach, combined with a deep well of experience to draw up on as he guides us through new investment initiatives," said Quentin Ricciardi, CEO.