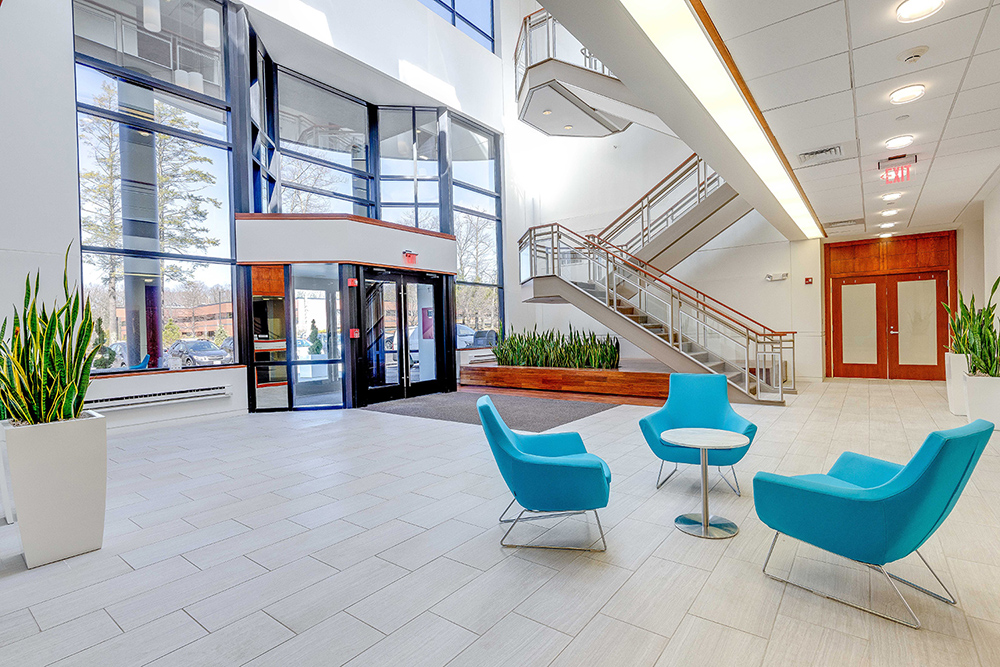 Tewksbury, MA Charles Construction Company Inc. has completed the common area overhaul renovations for KS Partners' Highwood Office Park, located at 1-3 Highwood Dr. The three-building, 279,000 s/f class A office park is the home of many of New England's accounting, financial, and scientific research companies. An attractive Boston alternative located off Interstate 495.
The renovations were designed by The McGuiness Group, which incorporated an encompassing, brand new theme throughout the office park interiors, bringing a feel to the 30-year-old property.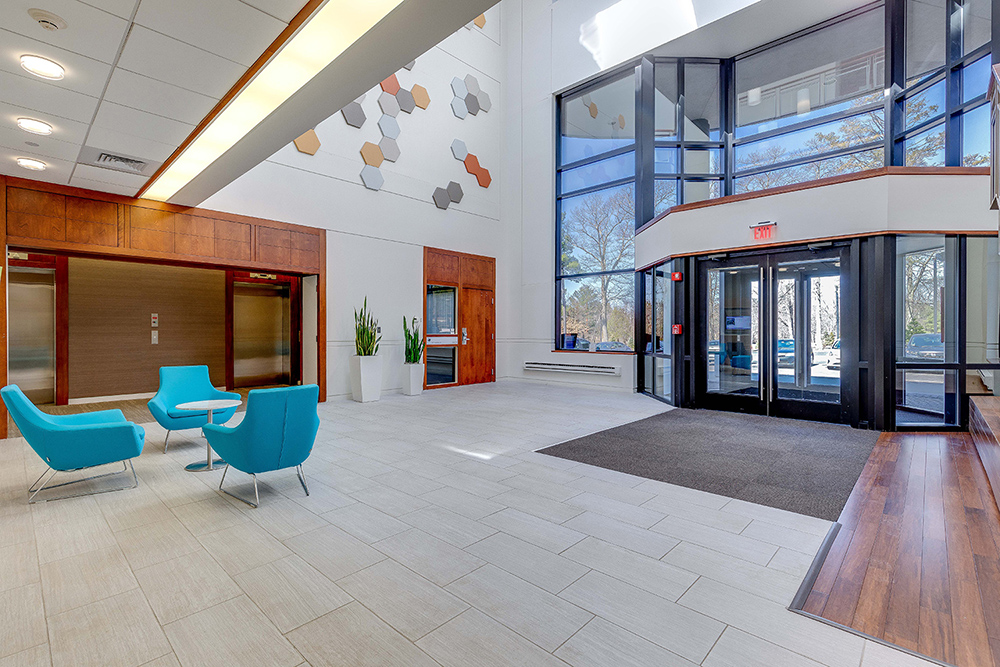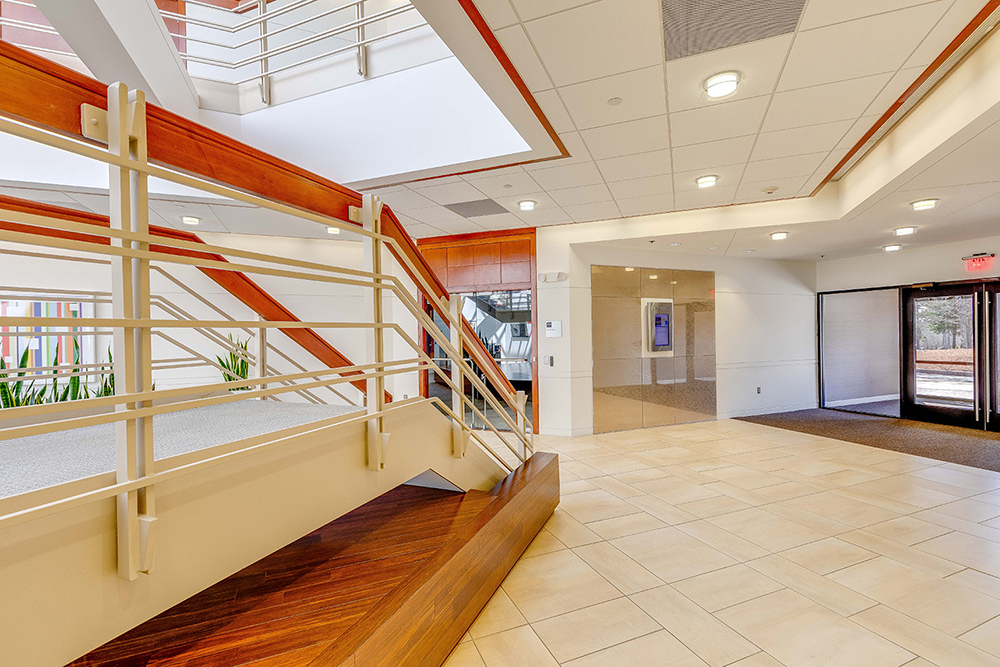 The McGuiness Group's design, lead by Deanne McGuiness, brought mahogany accents tied in with greenery, polished white and black river stone, numerous material and texture combinations in order to create a relaxed, bright, atmosphere with traditional pieces for the look that tenants of old and new will appreciate. The digital directories themselves were selected on their ease of use, allowing simple navigation throughout the property which were mounted upon decorative, golden glass panels, immediately giving users a high-end feel.
"The renovations were performed around the clock; staged in a very intricate manner in order to minimalize any and all inconveniences to the property's current occupants," said Crystal Soucie, one of Charles Constructions lead managers on the 8-month project. "We are extremely proud of the numerous compliments received by the building's users, staff, and by-goers. They simply reiterated the great work performed by our employees and the McGuiness Group."