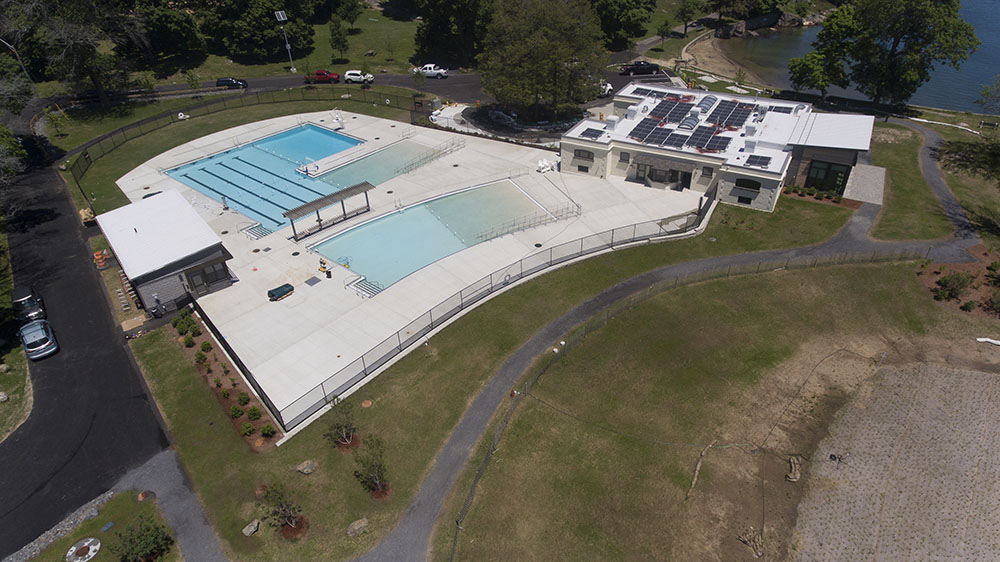 Salem, MA Colantonio Inc. has completed its renovation of the Forest River Outdoor Recreation & Nature Center, formerly known as the Forest River Park Pool and Bathhouse.
Colantonio's overhaul of the historic summer destination at Salem Harbor was comprehensive. The firm demolished the existing pool and installed two new ones: a wading pool to accommodate children and those taking swimming lessons, and a standard recreational pool equipped with a fully accessible chair lift. A new splash pad incorporates built-in public artwork that celebrates the natural surroundings. An 820 s/f support building was built to serve as a lifeguard and first aid station and to house the pool's filtration equipment.
The 100-year-old bathhouse received an addition that includes a new community center featuring a concession area, showers, and locker rooms.
Other improvements include sustainable features such as white roofs, daylighting, solar panels, and passive cooling vents.