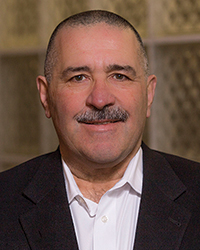 Holliston, MA Colantonio Inc. has reached a milestone, celebrating 40 years in the construction business. The company has grown from founder/CEO Fran Colantonio's work as a carpenter to a $75 million general contracting and construction management firm. To celebrate, Colantonio invited employees, family, friends and business partners to the company's home office for an outdoor harvest-themed bash, including a live jazz band.
Colantonio attributes his success to a slow but steady growth, hiring great people and to treating clients, subcontractors and employees with honesty and respect. "Our management team and craftworkers are some of the finest men and women I know, and we have been lucky to work with the best subcontractors, owners and owner project managers in the industry," Colantonio said. "On a personal level, the full support of my wife, family and friends has been key."
Over the past several years, Colantonio has excelled at providing comprehensive preconstruction services as the construction manager at risk, positioning itself as a major competitor in the education, historic renovation and affordable housing markets. They recently completed Hopkinton's Marathon Elementary School two months ahead of schedule and are in the preconstruction phase for the New Sharon Town Hall and for the Petronelli Way Municipal Garage for the Brockton Redevelopment Authority.
Colantonio couldn't be prouder of the foundation he has built for the company. "I am certain our team will carry our good work through the next forty years and beyond."
Colantonio also celebrated its 40th with a new logo and website.