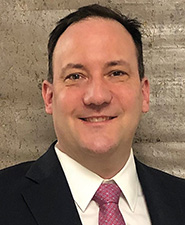 Investor and lender demand for quality real estate remains strong, with much attention often focused on the multifamily and industrial asset classes. At the same time, investors are also targeting single-tenant net leased retail properties here in New England and nationally, and senior debt providers are happy to follow.
The most commonly recognized net-leased properties are occupied by publicly-traded credit tenants such as the drug stores, dollar stores, and quick service restaurants, with tenants usually occupying these properties under NNN leases. While much of the market is controlled by institutional investors with large portfolios, many properties are traded by individual owners. Often times an experienced real estate investor will use a 1031 exchange to transition from owning management-intensive assets to enjoying a more passive income stream provided by a net leased property.
Low interest rates and competitive terms are hallmarks of today's capital markets across all asset classes, and the additional protection provided by a credit tenant and a NNN lease opens up a range of financing options. Whether an investor is looking to finance the initial acquisition of a net leased property or refinance one that was purchased with cash, insurance companies, banks, and specialty lenders are all in the mix.
Life insurance companies are currently the pricing leaders, with many offering aggressive spreads over today's low underlying treasuries. Additionally, some NNN assets feature remaining lease terms well in excess of 10 years. These long leases allow life insurance companies to consider loan terms that are longer than those offered by banks. A longer loan term allows the loan balance to be more fully amortized when a balloon payment comes due, potentially in an economic environment in which capital is not as abundant as it is today.
Insurance company lenders may even offer fully-amortizing loans of varying terms for NNN properties. These loans can be an excellent solution for many investors who wish to forego near-term cash flow in exchange for greater financing certainty in the future.
Banks are increasingly competitive in the NNN real estate space, with some national players rolling out programs that are specifically structured for these properties. Local banks are also very much in the hunt and increasingly sophisticated in their understanding of the various credit tenants. Their in-depth knowledge of specific markets and willingness to lend in less-populated areas is providing capital to investors who are looking to avoid the low cap rates commanded by top properties in metro markets.
Capital is also widely-available for net leased properties that are occupied by privately-held national brand tenants and emerging uses such as daycare centers, veterinary practices, car washes, and urgent care centers. National and local lenders are developing expertise in underwriting the corporate and franchisee tenants that occupy these properties. With more lenders available for these properties, borrowers are in a good position to secure low rates and favorable terms.
Owners who are most comfortable with office and industrial properties are also finding plenty of senior debt options for credit tenant NNN properties in these asset classes. The current popularity of sale-leasebacks by financially-strong office and industrial tenants is providing opportunities for investors to secure low rates and aggressive non-recourse terms from insurance companies and banks that want to place loans on these sought-after properties.
Senior debt is widely available for net leased properties of all types. Whether an investor is looking to acquire their first passive income credit-tenant property or refinance an existing portfolio to diversify investment dollars into more assets, loan dollars are widely available for NNN properties across New England and nationally. The key to securing the best rate and terms is to create a competitive environment among those lenders that are most appropriate for the specific property being financed.
Peter Tousignant is a senior director at Fantini & Gorga, Boston, Mass.