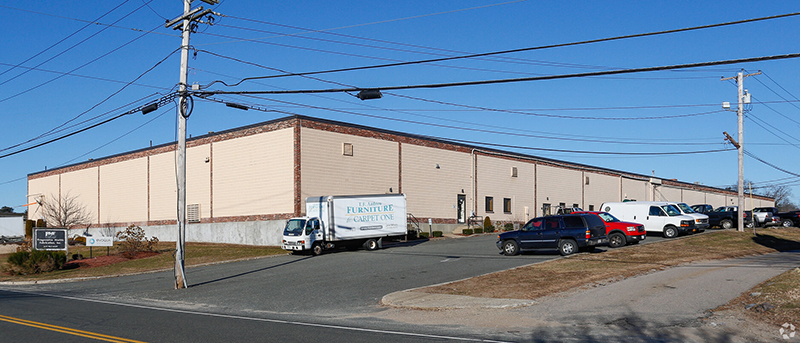 Randolph, MA The Conrad Group, Inc. negotiated the sale of 35-55 York Ave. The buyer was Equity Industrial Partners and the seller was Sterling Trust. The fully leased office/industrial property consists of two buildings totaling 65,000 s/f. Situated on 8.79 acres, the buildings are, and have always been, desirable for users of all sizes.
Jim McEvoy, vice president of The Conrad Group, said, "55 York Ave. is a quality office/industrial asset offering flexible unit sizes, excellent stud height, abundant loading and outside storage. Presently the building has a long history of full occupancy."
McEvoy was assisted by Robert Conrad, president of The Conrad Group.
According to the Registry of Deeds for Norfolk County, the sale price was registered as $4.875 million.