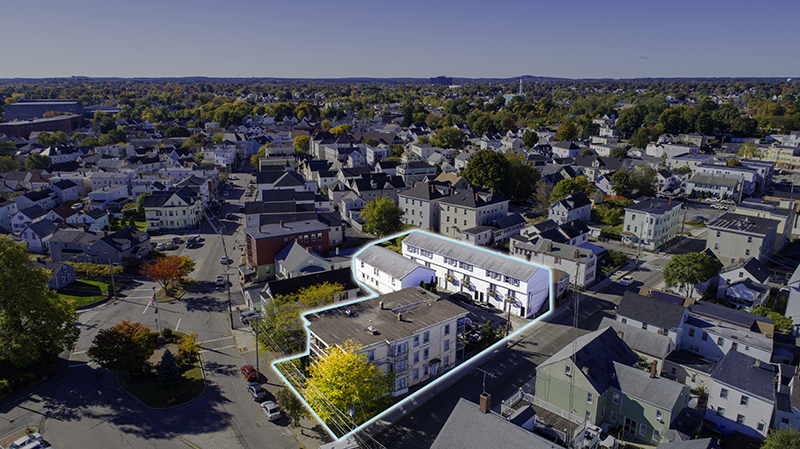 Lowell, MA Spencer Norton of Horvath & Tremblay has completed the sale of 621-627 Central St. and 12-16 Elm St. for $2 million. Norton represented both the seller, Borges Gaulter M Est, and buyer, Jaf27 LLC. The value-add properties sold at $133,333 per unit.
621-627 Central St. is a 3-story apartment building containing six, three-bedroom/one-bathroom units in 7,629 s/f of living area on a 0.14-acre parcel.
12-16 Elm St. is located adjacent to the Central St. building on the first block of Elm St. The two, three-story buildings contain nine townhome style two-bedroom/1.5-bathroom units that include single-car garages with direct entry into the units. In total, the two Elm St. buildings contain 8,100 s/f of living area. Given the desirable bedroom counts (two bed and three bed units), as well as the off-street parking, the rental growth is anticipated to be significant, after programmatic upgrades to the buildings.
The properties are well located in an attractive, densely-populated, residential neighborhood adjacent to downtown with highway access and within walking distance to numerous amenities and public transportation options.
Horvath and Tremblay's advisors specialize in the sale of apartment buildings, mixed-use properties, and development projects.