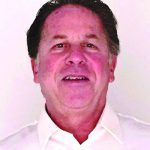 Andrew Levy, The MEG Companies
From all accounts business was steady in New Hampshire this summer. Another successful Boston ICSC in July was well attended. Spirits were high from a hot and sunny summer, and early fall weather which has been gorgeous. We won't even mention what's coming down the pike. 
New Hampshire's economy, and real estate markets continue on an upward spiral absorbing space and lowering vacancy numbers. Experts predict moderate economic growth for 2017 with on-going construction of many new industrial, residential, hospitality, banking and retail properties.
On the retail side: Town Fair Tire has opened at the former Gulf station at the lighted intersection opposite the new Market Basket (Woodmont development). New buildings have been added including the State of NH Liquor Outlet, Baldora Hallmark Cards, Olympic Sports, Home Goods, and TJ Max. Unfortunately both Home Goods and TJ Max have left sizable space vacant down the road at Appletree Mall (Shaw's).
In Bedford, South River Rd. has been transformed into the dominant high end community with medical office, retail developments, road widening, and recent leases and store openings. Hannaford's renovation of the Stop 'n Shop on Kilton Rd., Whole Foods and Provident Bank at the Goffe Mill Plaza at the former Wayfarer hotel site, and new tenants such as Pure Barre and Optima Bank at the Bedford Mall.
The largest development which just received planning board approval is the 300,000 s/f Market and Main by Encore Retail of the former Macy's site. Now that the building has been demolished you can really see what an incredible site this is with highway access from Rte. 3 and visibility on I-293. This multi-use project will include fashion, recreation, fitness, restaurants, a movie cinema, apartments, perhaps a hotel, and office buildings with a multi level parking garage
In Manchester the new Super Wal-Mart has opened on Gold St. fronting I-293 offering incredible visibility. Discussions are still on-going over access, gates, and possible changes to nearby roads as residents are dealing with increased traffic. Across the street adjacent to the Mall of New Hampshire the former Lowes site is being redeveloped, anchored by Chunky's Cinema & Pub. A restaurant PAD is available as well as  prime retail space in the remainder of the building.
A few blocks north on South Willow St., ALDI'S has opened in the former Michaels space. Brady Sullivan and Anagnost Companies recent acquisition of the Sylvania site will be transformed into a 300,000 s/f mixed use retail development in the near future. The Sports Authority closed so this prime box is now available.
Downtown on Elm St. Citizens Bank has been renovated into 90 +/- residential apartments. Plans call for ground level retail and restaurants. Just last week two major hotel developments each with approximately 104 rooms were announced. A Residence Inn by Marriott at the E&R Cleaner block, and a Tru by Hilton, a high tech concept geared for millennials on Bedford St. in the Millyard. Both will be under construction next spring. All of these projects are proof positive that the Manchester area has entered into a new era of positive growth.
Another large scale retail development is under construction in Rochester at Waterstone Retail's Granite Ridge on Rte.111 featuring a Market Basket, PETCO, DSW Shoe, ULTA, a movie cinema, restaurants and smaller specialty stores.
In Concord, the Steeplegate Mall was sold. Hopefully the new owners will turn bring this mall around into a thriving center.
Cowbell Corner on Rte. 11 in Derry has broken ground anchored by a gas station, convenience store, and drive through coffee shop. Other buildings will be available in phase 2.
There is continued expansion in many market segments including banks, urgent care, fitness, self storage facilities, and restaurants as all continue to find new locations. The fitness market is very competitive dominated by Planet Fitness with 18 New Hampshire locations. Several smaller boutique gyms such as Orange Theory Fitness have opened. One at North Broadway Crossing in Salem anchored by McKinnon's Super Butcher & Market, Dynamic Strength Conditioning in Nashua, Drive also in Salem, Integrated Fitness has expanded at Epping Commons,
There are other start ups, boot camps, one-on-one training, boxing (9Round now has three locations) and Gold's Gym has been rebranded to Fitlab Fitness Club. Anytime Fitness is under construction on Rte. 102 at the Hudson Mall..
Hobby Lobby has opened on Amherst St. in Nashua.  Mattress Firm has taken over the LL Bean free standing building across from the Mall of New Hampshire. Several specialty stores have opened including Portland Mattress at Manchester Commons, Roman's Parrot & Toys at North Broadway Crossing,  and Kool K-9 Day Care, and Enterprise Car Rental  in Hooksett. Cricket Wireless has opened numerous locations including the Hudson Mall, Eastside Plaza, Manchester, North Broadway Crossing and South Broadway in  Salem. The expanded CVS in downtown Nashua on Main St. is now open. Tupelo  Music will leave Londonderry for new digs in Derry.
NH Liquor & Wine Outlet's continue to open superstores in new markets-the latest announcements include Willow Springs in Nashua the largest a 33,000 s/f, The Ridge at Rochester, and others in Plymouth and Pembroke.
Lenders are upbeat about NH's strengthening business climate evidenced by Eastern Bank's acquisition of Centrix Bank, Merrimack Savings Bank's new location under construction at Buffy's Corner at Rte. 3 and the 28 By-Pass in Hooksett, and Enterprise Bank opening in Windham.
Several new restaurants have opened including Lacarreta at the former Whippersnappers at Londonderry Commons, a third Giorgio's on Granite St. Manchester. The Bell Building next to Manchester's City Hall has been sold and will feature a new unique concept restaurant. Tuckers has opened their third location in Concord, two Sal's Pizza are being totally remodeled in Derry and South Willow St. Tavern Restaurant is planned at Nashua Technology Center, DQ Grill & Chill's new concept is open on Second  St., and approved for Loudon Rd., Concord.
Aroma Joes has opened on Rte. 3 in Hooksett and acquired a property in Exeter. Willie Jewel's Old School Bar-B-Q will open soon on Amherst St.
New retail developments are planned in Merrimack and a new extended stay hotel by WoodSpring Suites at Exit 11. Two new projects are in Epping on Rte. 125 (one next to Telley's Pizza which will also include a car wash, and Bluebird Self Storage, and a four unit building next to Walgreen's. The upscale Tuscon Village project in Salem will be a major game changer!
There is still a decent amount of second/third generation shopping center space that is vacant include several big boxes. These should be leased up over the coming year as these properties are renovated and upgraded, and the economy improves.
In summary my fall forecast is an optimistic one of additional lease up of existing vacant space, and continued growth for service providers, fitness centers, banks and restaurants, and new retail development.
Andrew Levy, CCIM, is vice president of retail leasing for the The MEG Companies, Londonderry, N.H.