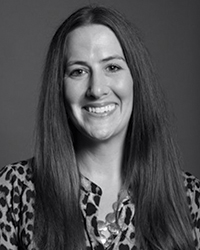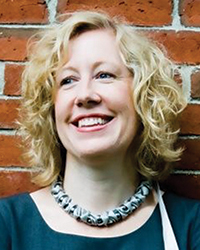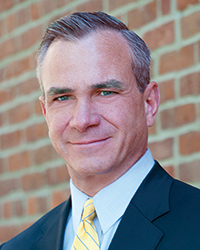 Boston, MA CoreNet Global's New England Chapter has named the winners of its 2017 Awards of Excellence. This annual awards program honors the best in commercial real estate people and projects across New England.
The Awards of Excellence Gala honoring the winners will be held on Thursday, November 16, at The InterContinental Hotel. To purchase a table at the event or find other sponsorship opportunities, visit www.corenetglobalne.com.
Best Workplace Award Winners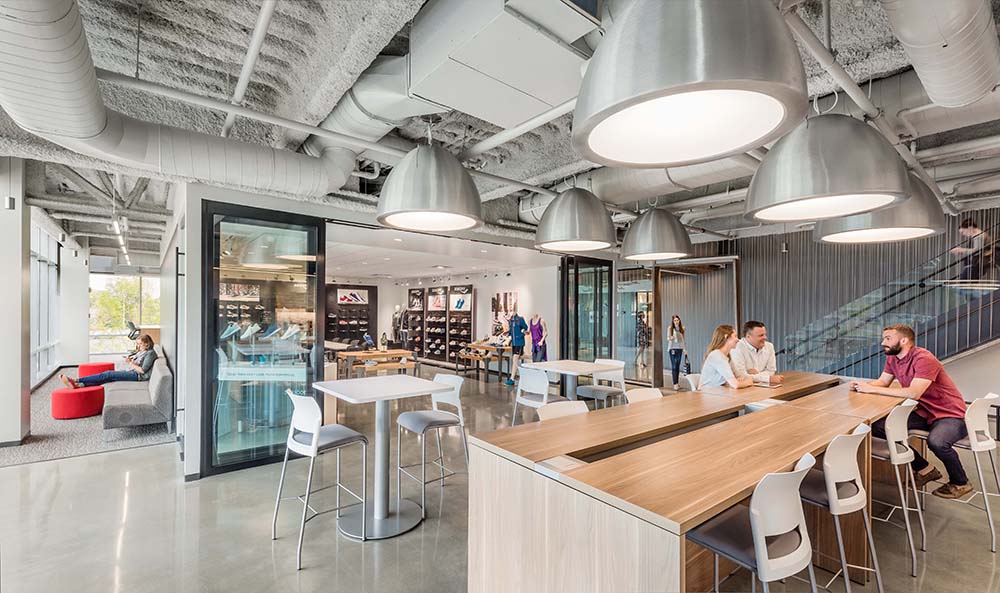 Large Renovation >50,000 s/f
Wolverine Worldwide
Four sub-brands of parent footwear company Wolverine Worldwide had been working insiloed, limited spaces that did not help position their businesses effectively in the highly competitive footwear market. The firm decided to move into a new space in Waltham to identify the four brands as part of one company while maintaining their distinct character. The image of a shoelace–which connects all four brands–was used to enclose the common circulation area and staircase linking all showrooms and lounge spaces. Through the use of high-density storage, mobile carts, and low-paneled work stations, visibility and access to materials was maximized, allowing teams to better share resources and collaborate.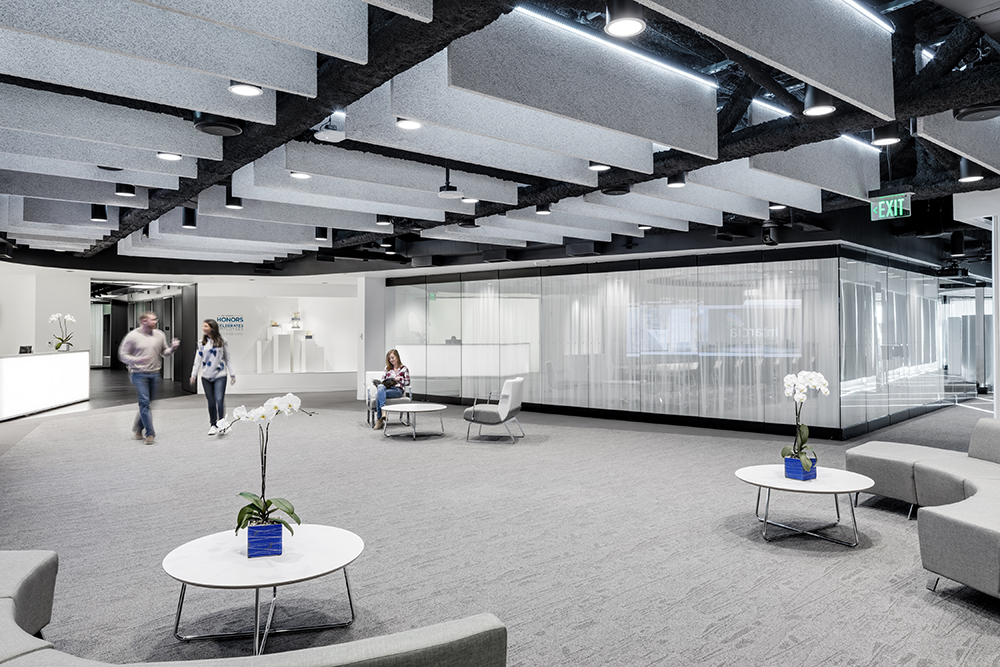 Small Renovation <50,000 s/f
Intarcia Therapeutics, Inc.
Biopharmaceutical start-up Intarcia has been growing swiftly in the last few years as the company works to develop its ground-breaking Medici drug delivery system and medicines for major chroni diseases like diabetes, obesity, auto immune conditions and HIV prevention. In relocating its California headquarters to Boston, Intarcia wanted its new space to make a bold statement about the company's work, its culture and its future. The new, flexible workspace equipped with state-of-the-art technology and moveable walls allows the firm to host company-wide gatherings as well as close off conference space for private meetings. A customer experience suite provides a space to display and demonstrate their product for staff, investors and advisors as well as film training and marketing videos. Finally, Intarcia commissioned custom artwork, centered on their symbol of a key to represent the important work they do to unlock life's possibilities for patients, infuse the workplace and create an art gallery atmosphere that inspires employees and attracts new talent.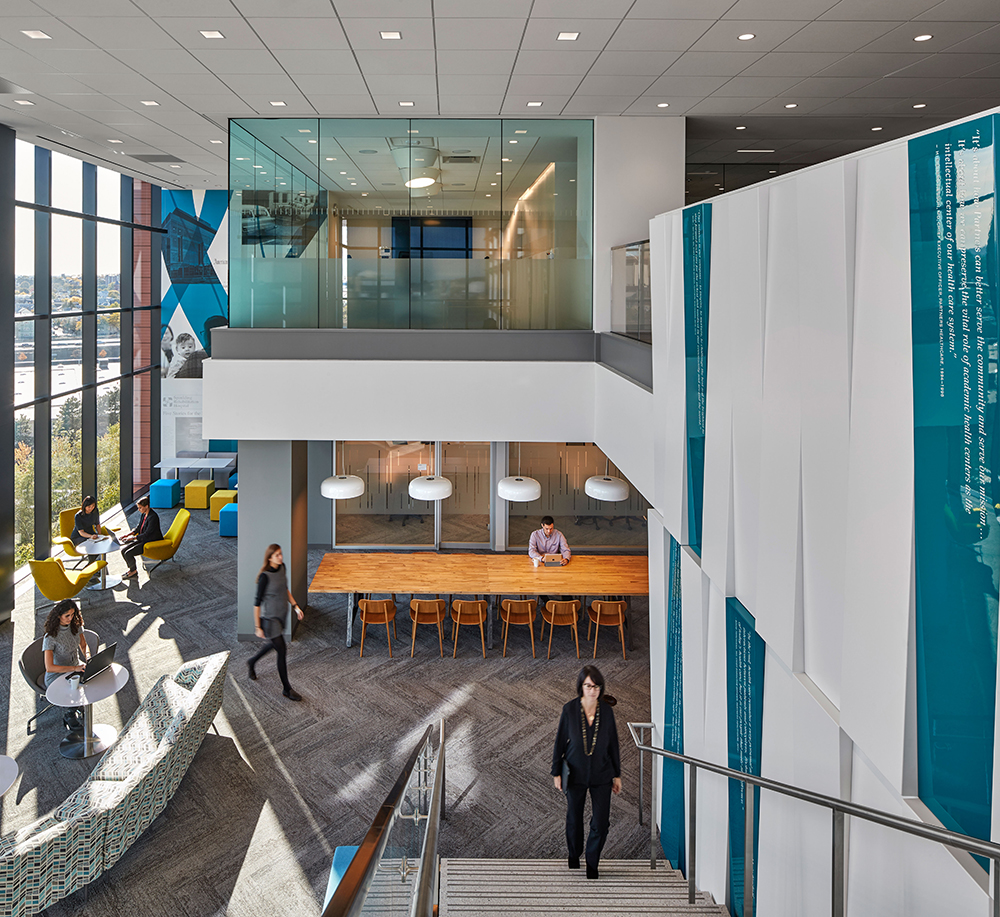 New Construction
Partners HealthCare
With several of their leases expiring around the same time, Partners HealthCare took the opportunity to bring teams from 14 different locations together under one roof at a new, owner-occupied campus in Somerville. This unified campus serves as the center of support for the broader Partners HealthCare system, with hubs of social and collaborative spaces including a centralized cafeteria, coffee bar, open-plan workspace, and Conference and Training Center, which has eliminated the need to host events off-site. Through this consolidation, Partners created a more cohesive internal culture while also realizing operational efficiencies that strengthened its financial position within the context of an increasingly cost-sensitive healthcare industry.
Leadership Award Winners
Corporate Real Estate, Global
Erica Chapman, vice president of the global real estate + workplace productivity, Akamai Technologies
In her role at Akamai, Chapman works to drive a comprehensive, holistic, and differentiated strategy that enables the firm to deliver on the promise of a hyper-connected world where entertainment, business, and life are empowered to reach unimagined potential. Her leadership extends to every aspect of real estate, workplace, administrative services, and security globally. Her experience includes leading the strategic direction of corporate real estate activities across markets, developing and maintaining partnerships with senior leadership and establishing corporate real estate guidelines and principles for global organizations. In addition to her long career in commercial real estate, Chapman is a licensed attorney. She serves on the board of directors of CoreNet Global's New England Chapter and on the editorial board of the Corporate Real Estate Journal.
Corporate Real Estate, Americas
Tracy Neff, director of real estate project delivery, PwC
Known for her innovative and strategic project delivery for PwC's US Corporate Portfolio (90 plus offices, 4 plus million square feet), Neff is a respected leader in the design and construction community focused on developing a high quality national outsourced team and a comprehensive project delivery process. Since joining PwC, Neff and her team have transformed nearly 50% of the US offices. All their projects have been on time and under budget, but more importantly have created a positive experience for all the staff during the design and construction process and delivered new office space that incorporates the key elements of PwC Workplace Design which supports collaboration, mobility and choice of space. Neff's leadership in corporate real estate stems from over 25 years in design and construction, with the last 10 focused on Corporate Real Estate. Prior to joining PwC, Neff led the Capital Planning Team at Bank of America, and honed her project management skills at several local design and construction companies in Boston.
Service Provider, Americas
Joe Albanese, Founder and CEO, Commodore Builders
As a business leader, Albanese has the global perspective of a 28-year military officer and the local ties of a Newton, Mass. resident who remains firmly rooted in the community he grew up in. Albanese founded Commodore Builders in 2002. Five years later, he mobilized to the Middle East to serve as the Commander of the 22nd Naval Construction Regiment. He retired from the Navy in 2009, earning numerous military awards such as the Legion of Merit and Meritorious Service Medal. During his absence from Commodore, the enterprise continued to thrive, growing by over 40% and earning a spot on the Inc. 500's list of fastest growing private businesses. Since 2009, Commodore has continued to grow to employ over 150 people, with revenues approaching $260 million. Active in the community as well, Albanese serves on several boards, including as chairman for the New England Center and Home for Veterans and as a board of advisor member for the UMass Lowell Department of Civil Engineering, The Village Bank, and an overseer for the USS Constitution Museum and Boston Architectural College.
CoreNet Global is the premier association for corporate real estate (CRE) professionals, and one of the only ones capable of convening the entire industry. They have over 10,000 members around the world; this is where your colleagues, partners, competitors and future employers come together to share ideas, do business, learn and socialize. CoreNet Global serves members from leading multinational companies from the Fortune and Global 1000. Their members manage over $1.2-trillion in real estate and workplace assets in Asia, Australia, EMEA, Latin America and North America. Their vision is to be a dynamic, fully developed global network of professionals who create strategic value for their enterprises. They are focused on helping their members make connections and learn, and in doing so our members will grow; this results in a true sense of belonging.