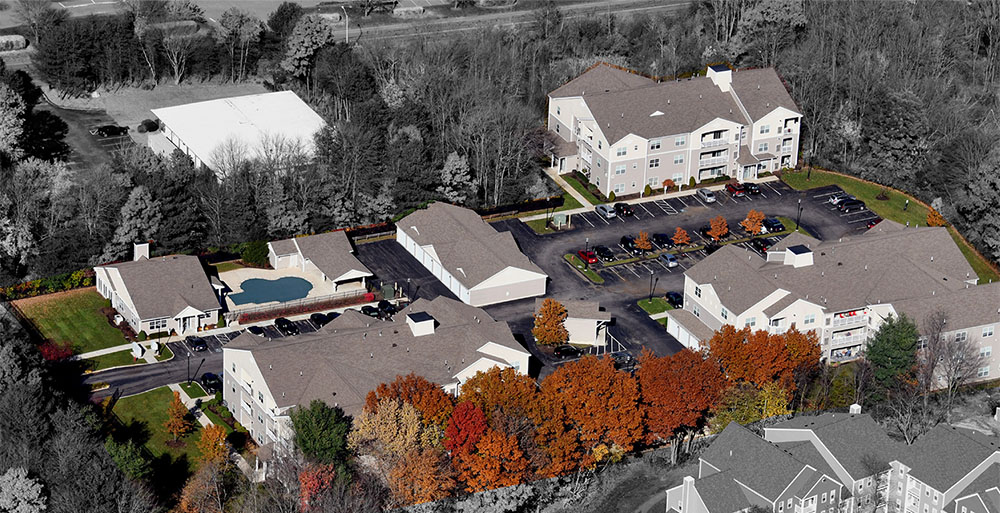 Mansfield, MA Colliers International's Multi-Family Advisory Group represented south suburban owner/developer/construction group, Turner Brothers, in the sale of the Village at Cedar Heights. Located at 10 Connors Ave., the 66-unit apartment community sold for $15 million, being purchased by Manhattan-based Corigin Real Estate Group. As the buyer's first foray into Massachusetts territory, they were attracted to its commuter rail access, located one mile from the local commuter rail station along the Providence/Stoughton line.
"We continue to see investors aggressively chase value-add, commuter rail-centric product," said Colliers' senior vice president Christopher Sower. "As rents continue to soar in core-urban locations along Boston's subway lines, the commuter rail has grown in popularity and become more widely adopted as a reliable mode of transit from more affordable suburban communities."
In addition to its public transit appeal, the asset offers an amenity package for residents, including a resident lounge, pool, fitness center, and business center.
Like the Village at Cedar Heights and further supporting the growing demand for value-add suburban multi-family product, the Colliers team also sold the 58-unit Dean Estates apartment community in Taunton to Seabrook Real Estate Partners for over $140,000 per unit. Dean Estates also received investor interest as a value-add play in an accessible location, both via the main Boston area highway arteries as well as nearby commuter rail hubs.
In addition to Sower, supporting transaction representatives from Colliers included vice president Bruce Lusa, assistant vice president Jonathan Bryant, associate John Flaherty, and senior client services specialist Maggie Collins.