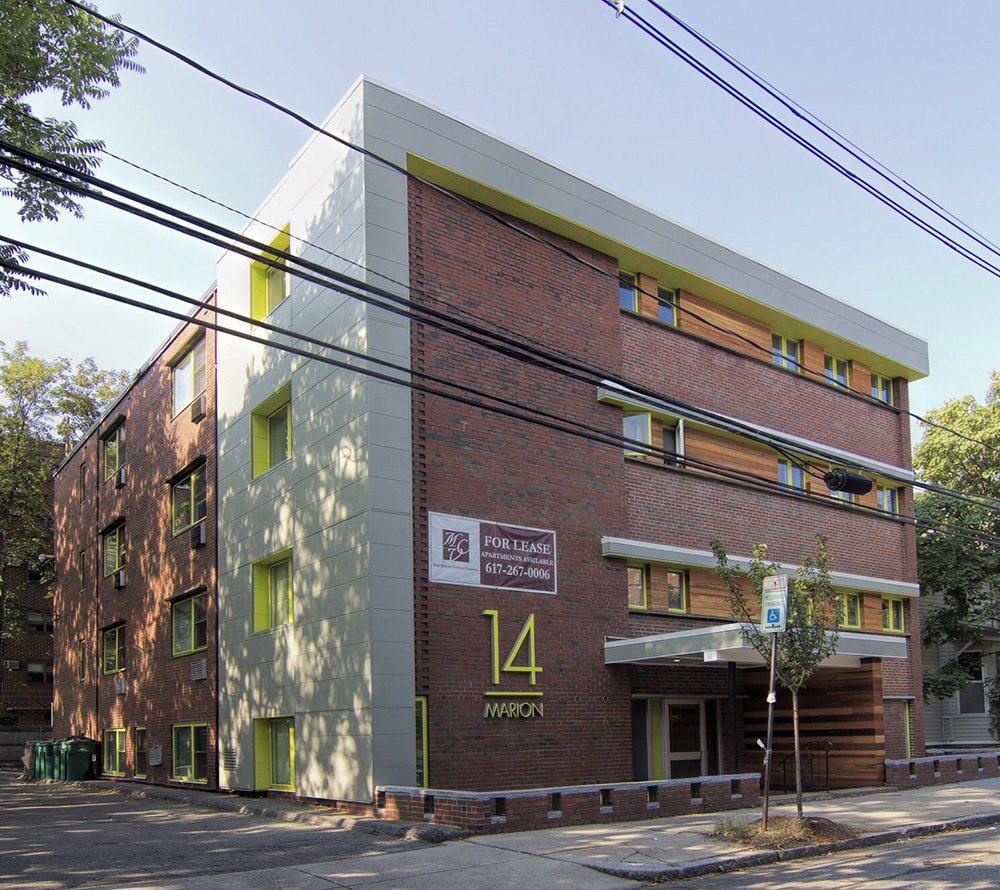 Brookline, MA Cornerstone Realty Capital arranged $4.7 million for the refinance of an apartment building located in the desirable Coolidge Corner neighborhood.
The property features 18 residential apartments consisting of four studio units, nine one-bedroom/one-bathroom units, and five two-bedroom/one-bathroom units ranging between 500 and 750 s/f. Many of the unit finishes are comparable to new construction within the area, making it a competitive choice in the market. All units have hardwood flooring in the kitchens, living spaces, and bedrooms, along with tiled flooring in the bathrooms. Each kitchen has been modernized to feature stainless steel appliances, including a dishwasher and microwave, as well as quartz countertops and hanging pendant lighting over the eating areas. Every unit possesses ample closet space and air conditioning.
Building amenities include the recent addition of a fitness center and a shared laundry facility in the basement. Tenants will enjoy having an off-street parking space that accompany each unit, a rare and advantageous feature for this area.
Paul Natalizio, president of Cornerstone who handled the financing, said, "The desirable location of this property bolstered by the high standard of the completed renovations carried out by the borrower since the property's acquisition stimulated an immensely competitive lending environment. Because of this, Cornerstone was able to secure exceptional loan terms for our client that are custom tailored to their long-term goals for this quality asset."