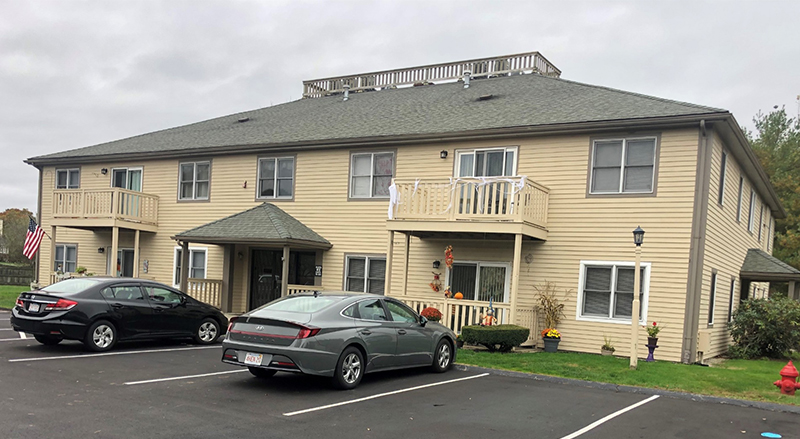 Taunton, MA Cornerstone Realty Capital arranged $3.43 million for the acquisition and renovation of a 30-unit multifamily property.
The property consists of three two-story, identically-structured apartment buildings, originally built in 1987, that feature wood-framing, clapboard siding, and asphalt-shingled hip and gable roofs. In total, the buildings comprise 30 units with a unit mix of 15 one-bedroom/one-bathroom units and 15 two-bedroom/one-and-a-half-bathroom units. The units are in good overall condition and feature carpeting throughout, white appliance packages, and wooden cabinets.
Shortly after closing and as turnover allows, the sponsor plans to complete a comprehensive renovation of the property that will include cosmetically renovating each unit, upgrading the common areas, and improving the curb appeal of the property with fresh landscaping. The apartments themselves will be upgraded to include modern white shaker cabinets with granite countertops and stainless-steel appliances in the kitchens, new combination tub/showers and tiling in the bathrooms, and new hardwood flooring throughout the units.
Additionally, the property features roughly 60 off-street parking spaces, a ratio of 2.00/unit.
Patrick Brady, executive vice president at Cornerstone, said, "This closing represented another textbook execution of the financing of a value-add workforce housing opportunity in an up-and-coming neighborhood in Taunton. The market for financing has remained resilient in this space as evidenced by the loan structure which included an exceptionally low fixed rate, including the financing of 100% of the construction budget, with 24 months of interest only followed by a 30-year amortization."