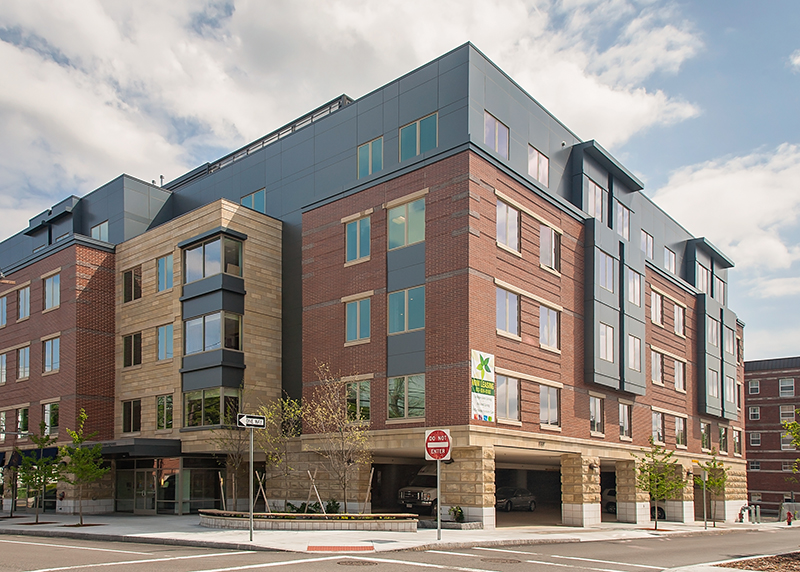 Watertown, MA Newmark completed the acquisition financing of The Residence at Watertown Square, a 90-apartment senior living community located at 20 Summer St. Newmark managing director Sarah Anderson, vice chairmen Ryan Maconachy and Chad Lavender, managing director Ross Sanders and senior managing director David Fasano represented the buyers, a joint venture partnership between Harrison Street Real Estate Capital and LCB Senior Living (LCB), in the placement of financing for property. Details of the financing were not disclosed.
"The community, which benefits from very limited new competition, is proximate to both large retail nodes and high-end residential areas in and around Watertown," said Anderson. "LCB Senior Living, which has operated in the Boston market since its inception, will continue to operate the community."
Developed in 2014, the community features 19 independent living units, 46 assisted living units and 25 memory care units; multiple spacious common areas, a large roof deck and lifestyle technologies throughout the building.
"We are very pleased to complete this transaction," said LCB CEO Michael Stoller. "Watertown is a tremendous property and we're looking forward to expanding our relationship with Harrison Street, who have been great partners with LCB for several years."