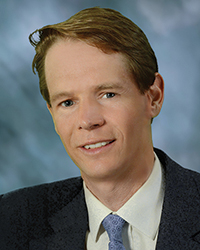 I had a couple ideas for this article including the "Mystery of Soft Brands" and "Why Do The Suburbs Always Get Overbuilt First" but this last week has reset and changed everything. The Dow dropped 12% last week, the most since 2008, as uncertainty and anxiety grows around the coronavirus. As an attendee of ALIS (Americas Lodging Investment Summit) in Los Angeles in January, many hotel owners and operators were not overly concerned with the virus and dismissed much of the risk factors to media hype. This sentiment has clearly changed. With recent confirmed outbreaks in Europe and now cases in the western United States, Massachusetts, New York and Rhode Island, the virus is a real threat to the stability of the U.S. economy and, as in past cycles, the lodging business is a leading indicator.
At Stonebridge, we have hotels all over the country and in many gateway markets (New York, Seattle, San Francisco, Washington DC and Boston) and we are starting to see some last-minute corporate cancellations coming through the system. March and possibly April are shaping up to be very difficult months in the hotel business.
The following are some trends that illustrate corona impact on business travel:
• Facebook canceled its 5,000 person F8 Developer conference in San Jose in May over concerns of coronavirus;
• Amazon is asking all employees to defer all non-essential travel in the U.S.;
• Google is preventing employees from traveling to Italy, Japan, Iran and South Korea;
• Ernst & Young and Merck have both issued cease travel mandates to their employees including canceling all programs with 25 or more attendees;
• Nestle, the world's largest food company, asked all 291,000 of its employees not to travel internationally for business until the middle of March;
• L'Oreal has suspended all business travel until the end of March;
• Cargill banned all non-essential business travel through March;
• JetBlue is waiving fees for canceling or changing flights because of the coronavirus. This is the first U.S. airline to do so for all routes.
How is all of this impacting the hotel market in New England? So far, the impact does not appear to be as significant as some of the west coast markets we are tracking. Stonebridge hotels in and around Boston have experienced some cancellations from inbound Asian business but we have not felt the brunt of US corporate travelers cutting back yet. However, hotel occupancy in March and April will certainly be impacted, particularly if additional companies continue to set mandates similar to those above. Some forecasters are suggesting that RevPAR (Revenue per Available Room) could be down as much as 25% in Boston in March. The hardest hit will likely to be large group hotels with significant meetings canceled or postponed.
On the leisure side, spring break travel (March for private schools and April for public schools in Massachusetts) is very much in question. Based on a survey of the Kaiser Family Foundation, 13% of Americans have already changed travel plans due to coronavirus. This number will certainly escalate for March travel and overseas leisure travel is the most vulnerable to cancellation. There will likely be a noticeable shift to more local/regional drive-to destinations and even staycations as they may be perceived as "safer" alternatives. If the outbreaks of the virus escalate in New England then all travel options might come into question in March and April.
As with the SARS epidemic in 2003, hotel operators are now evaluating various contingencies to try to address what might be a severe RevPAR drop in March and possibly heading into the spring. In a business that is already volatile with leases ("guest stays") that only last one day, hotel owners have to be proactive in their planning. These steps can be very difficult decisions including reduction of staffing during low occupancy periods, consolidation of positions, delaying capital spending, reduction of hours of operation and guest amenities. Savvy operators are also evaluating whether a shift in their mix of business will possibly mitigate exposure to cancellations. If the impact of the virus lasts into May and the beginning of the summer, then the peak season in New England will be impacted and this will certainly be a blow to the local economy.
Outside of hotels, the impact of coronavirus on other real estate asset classes is more difficult to forecast and measure. Given the stock market decline and potential waning consumer confidence, retail is an obvious sector that will be affected but the degree to which is uncertain. Most experiential retail (e.g restaurants) will definitely suffer with less inbound travel and tourist activity in major urban markets.
We all hope the outbreaks of the coronavirus will be controlled and limited but the current trends are worrisome to say the least. The Center for Disease Control (CDC) is challenged with managing the situation more effectively than its Chinese counterpart. For now, hotel owners and operators are scrambling to weather the storm, anticipating that in all likelihood it might get worse before it is behind us.
Jim Luchars is chief investment officer for Stonebridge Companies, a hotel development and operating company.
Prior to joining Stonebridge, Luchars was a principal at AEW Capital Management overseeing all hotel investments.
Luchars has over 25 years of experience in the hotel business and commercial real estate. Founded in 1991 by Navin Dimond, Stonebridge is a privately owned, innovative hotel development and hospitality management company.
They manage a portfolio of 45 hotels across the United States, and provide investor opportunities, hotel development services, hotel management services, and hospitality career opportunities to our partners and associates.
Currently, their hotel portfolio is comprised of 7,000 guest rooms across multiple select-service, extended stay, mid-scale, and full-service hotel brands located in primary and secondary markets.